The West Baton Rouge School Board hit the ground running with its first meeting of 2019. The Board held its first meeting of the year, swore in its members and approved a bid for the new Brusly High project in three consecutive meetings on Tuesday, Jan. 8.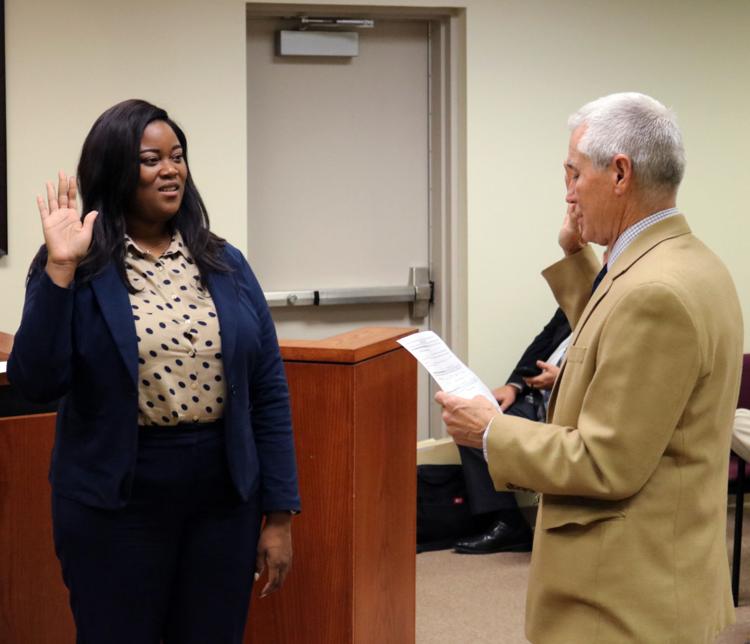 Judge Will Kleinpeter swore in the only new School Board Member, Chareeka Grace before the remaining School Board members took their oaths collectively. Grace represents District Six, which elected her to the Board on Dec. 8. Grace serves on the academic committee of the School Board.
Once formalities were complete, the finance committee approved a $36,204,000 bid from Womack Construction for the new Brusly High School project. The proposal came in under the original $40 million budget and estimate by Kern Consulting, the consulting firm handling the district-wide school improvement projects.
The $36 million price tag for the campus includes two alternate projects, an asphalt parking lot with a limestone base and a competition track. Renderings of the campus presented by the School Board show a competition gymnasium, band room, courtyard, wrestling room, weight room, multi-purpose facility, and football locker room in addition to the classrooms and labs.
"We got a great contractor at a great price," School Board Superintendent Wes Watts said.
Funding for the project comes from the $90-million, 20-year bond approved by voters in 2016. This year property owners saw the highest hike in taxes, about 1.8 mills over what was projected, Watts said. Those taxes will go down from here as the bond is paid.
"I promise you if you go see these facilities and see the kids in them I think you would understand its worth every penny of it," Watts said during his State of Education address to the West Baton Rouge Chamber of Commerce in late 2018.
With the addition of the campus, school grade levels will shift at elementary and middle schools throughout the south end of the parish. The shift will allow the district to take a grade level, or about 200 students, from Brusly Elementary, the most populated school in the district.
Lukeville will host second and third grade instead of third, fourth and fifth. The current Brusly Middle campus will host fourth and fifth grade. Sixth, seventh and eighth graders will move to the current Brusly High campus.
The new Brusly High will be on LA Hwy. 1 next to the current Brusly High School. It is expected to be complete for the 2020-2021 school year.