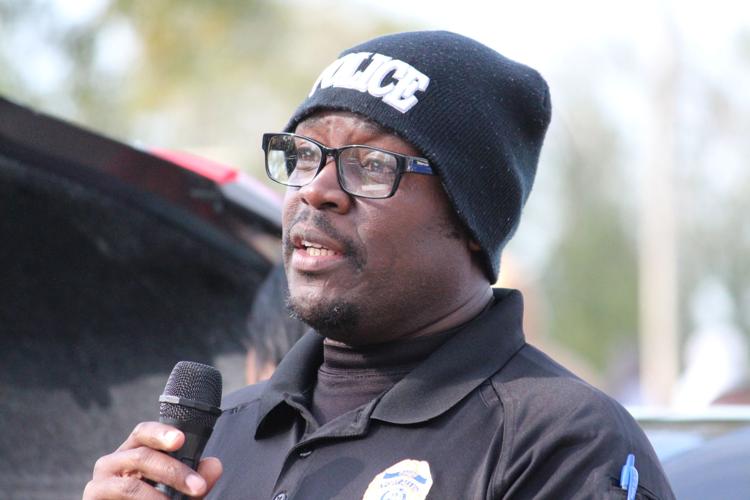 Another former officer with the Port Allen Police Department filed a religious discrimination suit against Police Chief Esdron Brown last week.
Robert Cannon, Jr., a former sergeant with the department, alleges Chief Brown gave a lower ranking police officer a promotion "because God told him to" and scheduled mandatory meetings in which officers were required to pray.
Cannon also accuses Chief Brown of retaliating against him after he filed a complaint with the Mayor's Office, creating a hostile work environment. Part of Chief Brown's retaliation was a denial of a request for a health accommodation under the Americans with Disabilities Act of 2008, Cannon said.
Cannon was diagnosed with Myelodysplasia in 2015, a condition which causes anemia and makes it difficult to regulate his body temperature. Chief Brown permitted Cannon to leave his unit running between duties in October 2016, Cannon said. However, the decision changed after Cannon questioned the promotion of a lower-ranking officer who attends the same church as Chief Brown, Cannon continued.
Despite providing a doctor's note confirming his condition and backing the request, Chief Brown issued Cannon a five-day suspension for leaving his unit running in July 2017, according to a Charge of Discrimination filed with the Louisiana Commission on Human Rights.
During a September 2017 phone call, Chief Brown told Cannon he was "rebelling" and that he had "blessed [Cannon] with being a firearms instructor and on the rapid response team," the suit said. He encouraged Cannon to "submit to [God's] authority because it's God's will," it continued.
Cannon is a Christian but said his beliefs do not align with Chief Brown's.
"It's unbelievable that the man you trust who is supposed to be your leader and you have your faith and trust in him would do this to people," Cannon said. "It's just not right."
Cannon has been a road deputy for nearly two decades and is the second law enforcement officer in the state to receive the silver star of bravery in the last 20 years. Cannon left the department in April and is now employed with the East Baton Rouge Sheriff's Office as a road deputy.
In May, City Council members began questioning the high turnover within the department for the second time since Chief Brown's term began.
More than half of the 32 officers hired since Brown became Chief of Police in January of 2013 are no longer employed with the department, according to data from the department. Since May, the department has hired four employees, and four have either left the job, been fired or retired.
Brown blamed health insurance costs, old vehicles, tough hours, a lack of specialized training and lack of mobility within the department for diminished morale and high turnover during a May City Council meeting. Cannon said the pay, hours and equipment among departments are comparable, but the leadership is not.
"I hope that this [lawsuit] will make things better," Cannon said. "That's my hope, that whatever comes about it, at least they get something positive from it."
Chief Brown said he could not comment on pending litigation, but said training with Pastor Moore would continue.