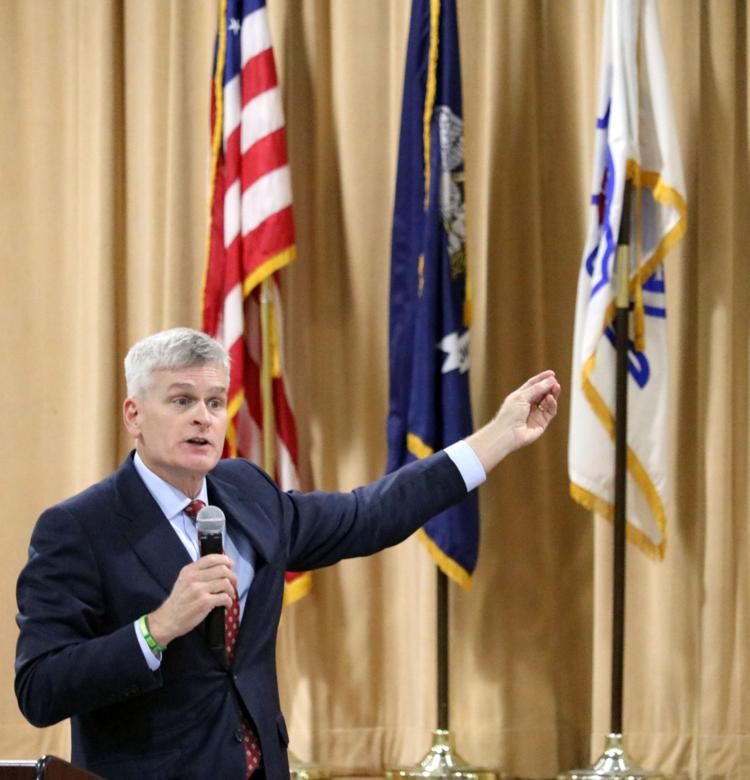 Sen. Bill Cassidy became the first congressman to be awarded the United States Chamber of Commerce Spirit of Enterprise Award in West Baton Rouge last week. 
The Spirit of Enterprise Award is given to senators and representatives who vote for pro-business legislation more than 70 percent of the time. Cassidy's cumulative score is 95 percent for voting pro-business on legislation. 
He is among nearly 300 senators and representatives who earned the award in 2018. 
Cassidy touched on issues regarding healthcare costs, mental health and corrections, and the creation of a new flood insurance program during his keynote address at the  West Baton Rouge Chamber of Commerce monthly luncheon held on Wednesday, Oct. 31. 
His address was one of the most well-attended luncheons of the year.