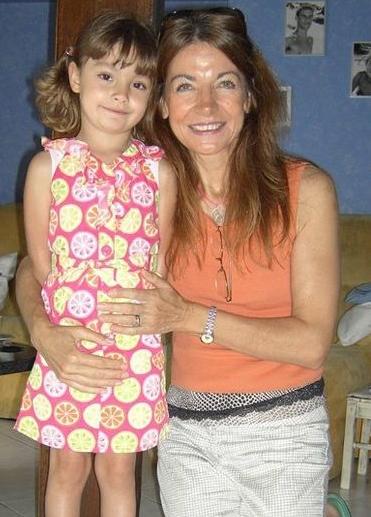 The last time anyone spoke to Brusly High teacher Sylviane Lozada was on July 5, 2011. Over the last seven years, questions swirled around her disappearance and her husband's move to Venezuela with their daughter just four days later.
In an emotional press conference Friday, East Baton Rouge Sheriff Sid Gautreaux and lead detective Major Todd Morris announced the rescue of Sylviane's twelve-year-old daughter Angelina and arrest of her husband, Oscar Lozada on charges of second-degree murder.
"This is a very historic accomplishment," Sheriff Gautreaux said. "It is a result of our investigators' commitment to this case for more than seven years."
Sheriff Gautreaux announced Mexican officials arrested Oscar Lozada on Sept. 7. He was extradited to the United States and arrested just across the border in Texas on Thursday, Sept. 13. Angelina was placed with a foster family in Baton Rouge and reunited with Sylviane's family, with whom she had no contact for seven years.
"This is something I've been wanting to hear since day one," Karen Wooley, Sylviane's best friend of nearly 15 years said.
Wooley and Sylviane became friends while teaching at Brusly High School. The two were also neighbors at the apartment complex where Sylviane and Oscar met.
Oscar told investigators he came home from the grocery store and Sylviane had left, according to the warrant. Sylviane would have never left her daughter, Wooley said.
"I've never seen love like that for a child," Wooley said. "The world centered around her."
Investigators diligently pursued the case but released few details along the way, as Oscar closely followed news coverage of Sylviane's disappearance.
Detective Morris kept limited contact with Oscar via email and telephone in the early days of the case. On two occasions, Oscar was nearly convinced to come back to Louisiana from Venezuela, which has no extradition treaty with the United States. However, Oscar never boarded those flights.
The East Baton Rouge Sheriff's Office had evidence to issue a second-degree murder warrant at the beginning of the case but instead issued a warrant on domestic abuse charges.
"If he knew we had a second-degree murder warrant for him he's not coming back, he's not going to another country," Morris said.
In 2016, Oscar ceased communicating with detectives. In 2017, he moved to Mexico, a country that does have an extradition treaty with the United States. The pieces began to fall into place when he brought Angelina to live with him in Mexico. It was the one shot investigators had at rescuing Angelina and arresting Oscar for the second-degree murder of Sylviane.
"This is a prime example of the fact that there are no cold cases," Sheriff Gautreaux said.
While it has been a long time coming, the Sheriff's Office and other law enforcement agencies involved "did what they had to do to get him," Wooley said.
"We're excited about Angelina; we know she will carry on [Sylviane's] legacy of what she taught her as a young child," Wooley said. "We're looking forward to spending time with Angelina because she is our representation of Sylviane now."
Investigators maintained that Oscar Lozada, like all suspects, is innocent until proven guilty. He may not see a courtroom for a month or more.
"We feel very confident in the case that we have against Oscar and we know that justice will be served," Sheriff Gautreaux said.
As the Panthers ran onto the football field Friday night, a rainbow appeared over the neighboring sugarcane field, a sign from Sylviane that she was watching, Principal Walt Lemoine said.
Sylviane taught French at Brusly High School from 1997 until her disappearance in 2011.
"She loved the Brusly community, especially Brusly High," Wooley said.