West Baton Rouge Parish Student of the Year and Port Allen High School student Emily Nichols is reaping the benefits of hard work in her final year of high school. Last week, Nichols was selected as a 2019 National Scholar by the Horatio Alger Association of Distinguished Americans, Inc.
Nichols is one of 106 students from across the nation selected to receive the $25,000 Horatio Alger National Scholarship. The scholarship recognizes outstanding students, who, in the face of great adversity, have exhibited an admirable commitment to continuing their education and serving their communities.
To her teachers and fellow students, the award is well-deserved and comes as no surprise. She was named Middle School Student of the Year in 2015 and earned the honor of High School Student of the Year this year. She was also named the 2018 Pointe Coupee Electric National Youth Tour Scholar, Leadership Enterprise of a Diverse America by Princeton University Scholar, 2018 QuestBridge College Prep Scholar, and a Franklin and Marshall College Prep Scholar.
"She truly is a teacher's dream student," AP Literature and Composition teacher Angie Roger said. "Her level of thinking, vocabulary, and articulation of ideas is simply unmatched by most of her peers."
Her success in the classroom is impressive, but it doesn't stop there. Nichols has earned state championship titles as a member of the Band of Blue, PAHS track and field team and PAHS powerlifting team.
She is the 4-H Club president, an ambassador for the WBR Healthy Coalition, member of the Student Council, captain of the marching band and winter guard, an editor with the Louisiana Advisory Council and the Baton Rouge Youth Coalition Journalism club, and volunteered in a summer program at Our Lady of the Lake Hospital.
"Emily is a natural leader who possesses great communication skills," Port Allen High Principal James Jackson said. "She is assertive, a perfectionist, and a passionate worker."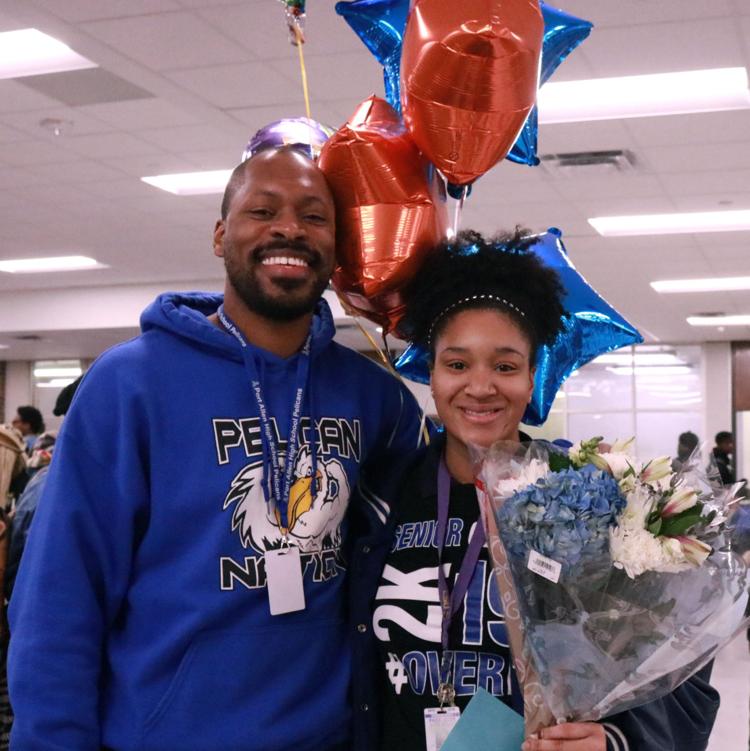 She is taking a rigorous course-load packed with Advanced Placement and dual enrollment classes, as she has throughout her high school career, and maintains a 4.25 GPA—the highest in her graduating class.
After obtaining a bachelor's degree from Princeton University, Nichols plans to set her sights on a joint degree in medicine and law to ultimately become a psychiatrist and human rights attorney. Lofty goals many are sure she will meet, if not exceed.
"She is extremely motivated, dedicated and will do whatever it takes in order to make her dreams become a reality," Roger said. "She truly is a remarkable young woman whom I have no doubt will make a tremendous impact in the world in the future."