West Baton Rouge begins 2021 with a new District Attorney, new councilmembers in Port Allen, Brusly and Addis and a new Chief of Police for the Port Allen Police Department. 
Port Allen officials were the first to be sworn in during a special ceremony held before the Wednesday, January 2 Port Allen City Council Committee meetings. Mayor Richard Lee, III, Councilman Hugh Riviere (Dist. 2), Councilman Garry Hubble (Dist. 3) and Councilman Brandon Brown (Dist. 4) renewed their oaths with District Attorney Tony Clayton. Clayton also swore in new councilmembers Charlene Gordon (Dist. 1), Clerice "Clo" Lacy (At-Large) and new Police Chief Corey Hicks. Watch the full Port Allen swearing in ceremony here:
Addis welcomed two new Town Council members - Bliss Bernard Kelley and Ray LeJeune, Sr., who will serve alongside Mayor Pro-Tem Rusty Parrish, Kevin LeBlanc and Rhonda Kelley. Judge Elizabeth Engolio swore in the councilmembers, Mayor David Toups and Police Chief Ricky Anderson during a ceremony held before the first Town Council meeting of 2021 on Wednesday, January 6.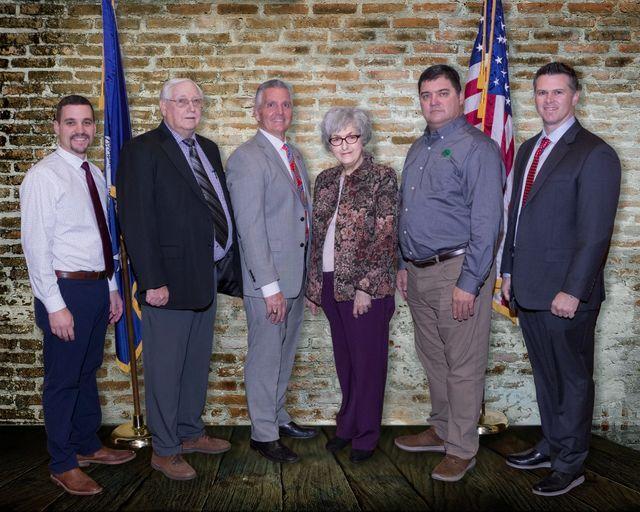 The Brusly Town Council swore in Mayor Scot Rhodes, Police Chief Jonathan LeFeaux and the councilmembers in a ceremony held before the Monday, January 14 City Council Committee meetings. The Brusly Town Council welcomes one new councilman, Blake Tassin. Joanne Bourgeois will once again serve as Mayor Pro-Tem alongside councilmembers Don Niesler, Shane Andre and Rusty Daigle.