The West Baton Rouge Foundation awarded two teacher grants and one School Impact Grant in May. 
Debony Hilliard, a third-grade math teacher at Lukeville Upper Elementary School, received the 2018-19 School Impact Grant and created the Math Homework Hotline. The hotline allowed students and parents to call, FaceTime teachers, and receive additional instruction at their request.
Hilliard purchased six iPads, dry erase boards, and other supplies to make the hotline beneficial for students, parents, and teachers. Approximately 500 students in grades 3 through 5 were able to use the hotline.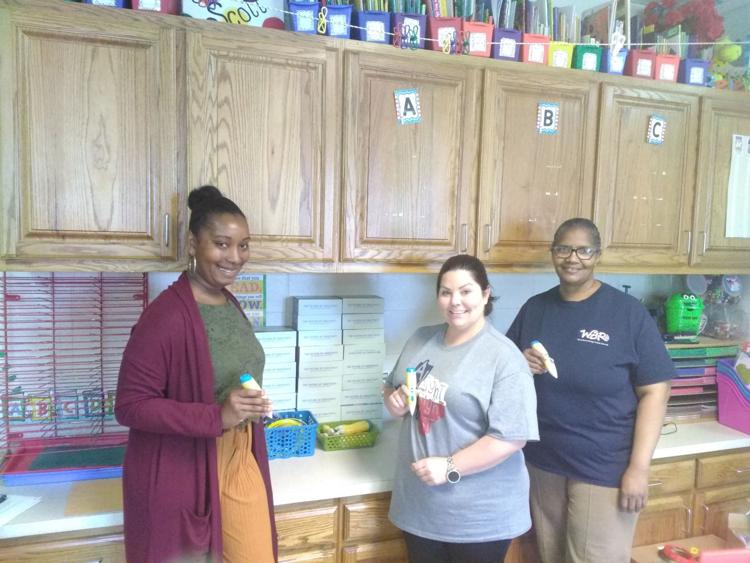 Two Brusly Elementary teachers received individual teacher grants from the WBR Foundation. 
Trudy Aguillard, a kindergarten coach, used the award to purchase six iPads, dry erase boards and other supplies to help students engage in math and science. 
"The grant benefited 608 pre-k through second-grade students, who built math, science and critical thinking skills," Aguillard said. 
Delicia Scott, a Pre-K teacher, used the grant to create a 3D Pen STEAM Creation Station in her classroom. Scott purchased several 3D pens and filaments of various colors to allow students to explore the technology and design with what students dubbed the "magic pen." 
Each of the teachers said they plan to implement the tools again for the 2019-2020 school year.