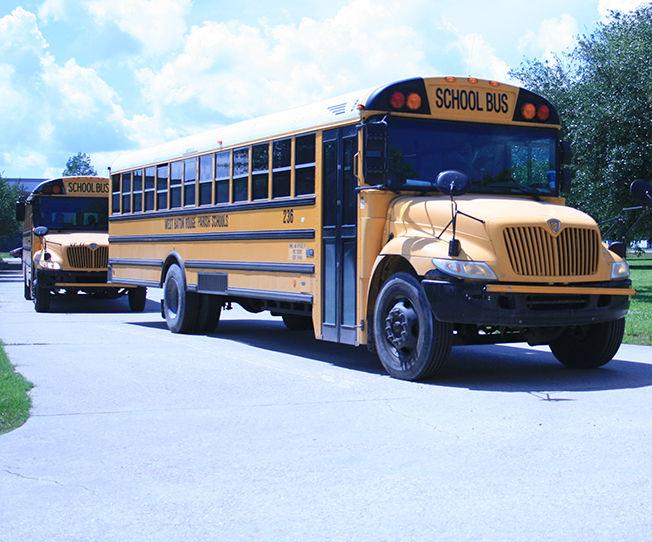 Two students were transported to the hospital after a West Baton Rouge school bus dipped into a ditch near Port Allen Middle School this morning, according to authorities.
Two of the back tires went into the ditch on Rosedale Road and Jefferson Avenue around 7:45 a.m. The bus was taking Head Start students on a field trip when the incident occurred. Two of the 36 students on the bus were transported to the hospital as a precaution, authorities said.
No citations were issued as a result of the incident, Port Allen Police Chief Esdron Brown said.