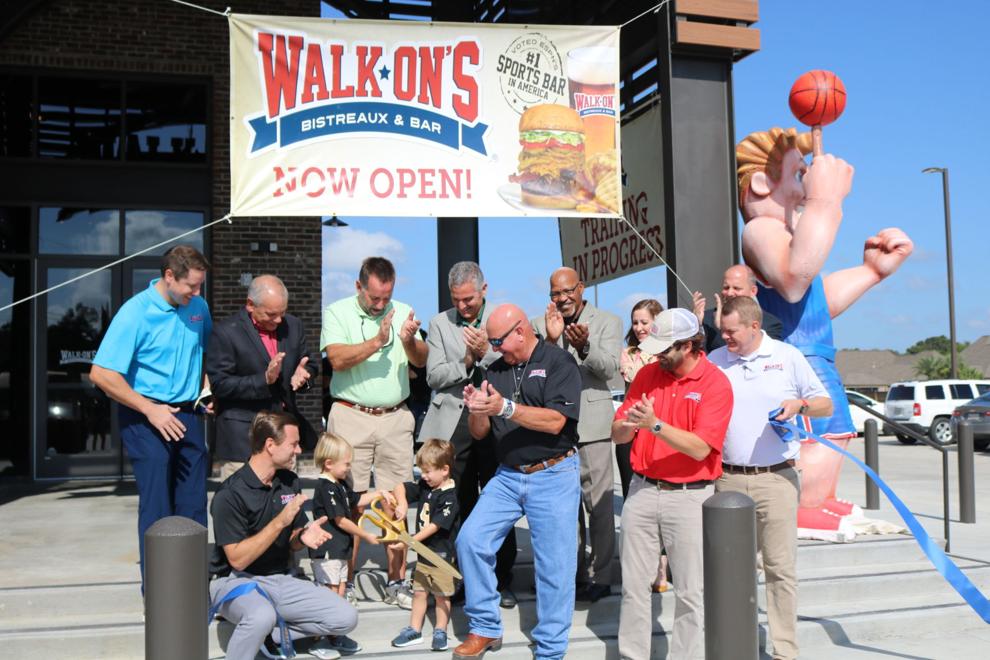 The first Walk-Ons on the West Side held a grand opening on Monday, Oct. 8 after a weekend of soft openings for training. For a Louisiana-inspired menu served in a family-friendly atmosphere, head to 437 Oak Plaza Blvd. in Brusly.
People lined the building Monday hoping to be one of the first 25 in the doors. The honor of being one of the early birds was rewarded with a mini football autographed by New Orleans Saints superstar and Walk-On's Co-Owner Drew Brees.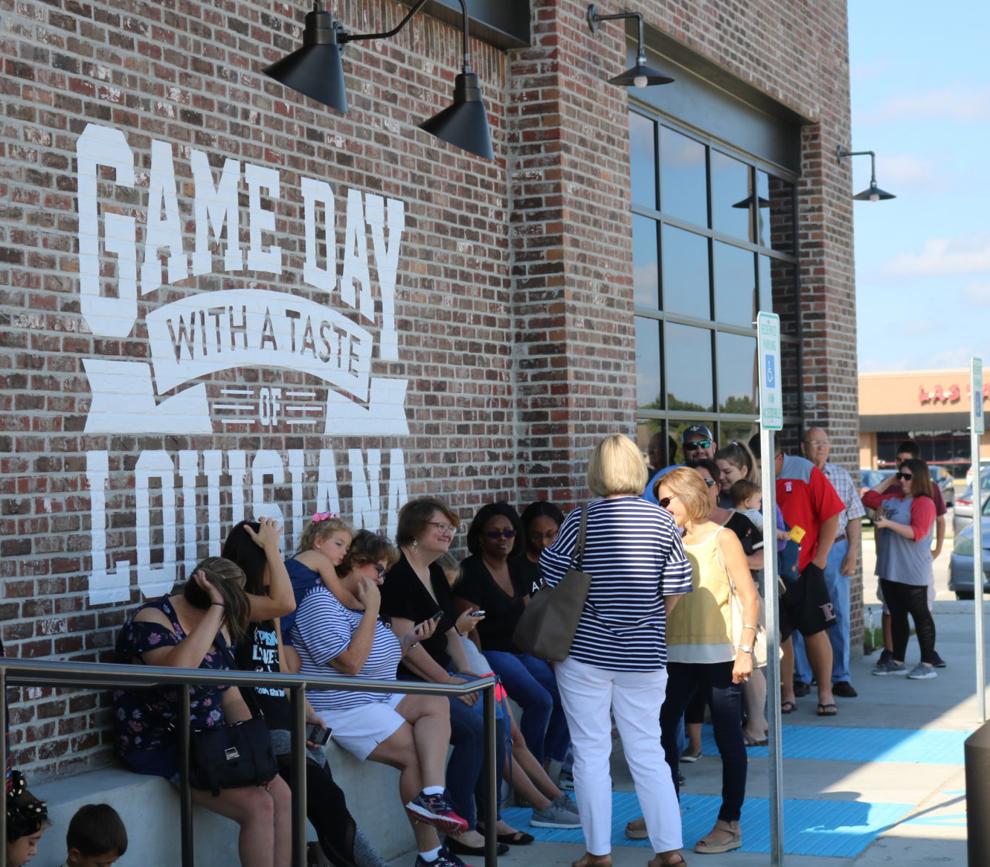 Growth in Addis and Brusly made the restaurant, and other economic opportunities, possible Parish President Riley "PeeWee" Berthelot said during the ribbon-cutting ceremony.
The company hired more than 200 staff members from the area and is expected to generate $5 million in revenue annually.
The 8,100 square foot sports bar and restaurant in Brusly in the 24th location of the chain, which began in the shadow of Death Valley in 2003. The Walk-On's franchise has four locations in Baton Rouge, two in New Orleans, as well as cities across Louisiana and across the South in Texas and Mississippi.
Last year Walk-Ons had a record-breaking year of franchise expansion. This year, the company captured the top spot in two categories of Technomic's 2018 Top 500 Chain Restaurant Report.
The restaurant will be open Sunday through Thursday from 11 a.m. to 11 p.m., and Friday and Saturday from 11 a.m. to midnight.