This year marks the 25th anniversary of Port Allen native Rose Roche's reign as Queen of Zulu Social Aid and Pleasure Club, and the West Baton Rouge Museum is commemorating the year with an exhibit from Jan. 2 until Feb. 28. Roche served as the first Queen of Zulu who is not a native of New Orleans in 1996 at the age of 45.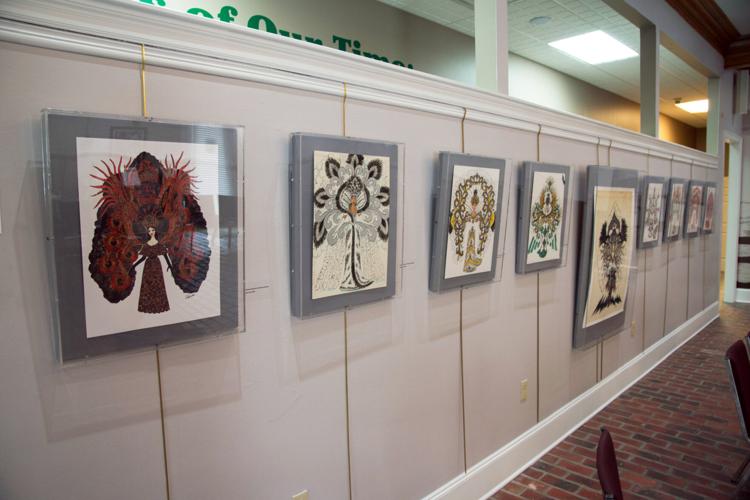 The exhibit, organized by Museum Curator Kathe Hambrick, features various memorabilia pieces from Roche's reign that showcase Zulu traditions, such as decorative coconuts, several original costume sketches done by the Colombos and Roche's original Queen's dress.
For Rose Roche, the exhibit offers a glimpse into one of the happiest, most thrilling times in her life.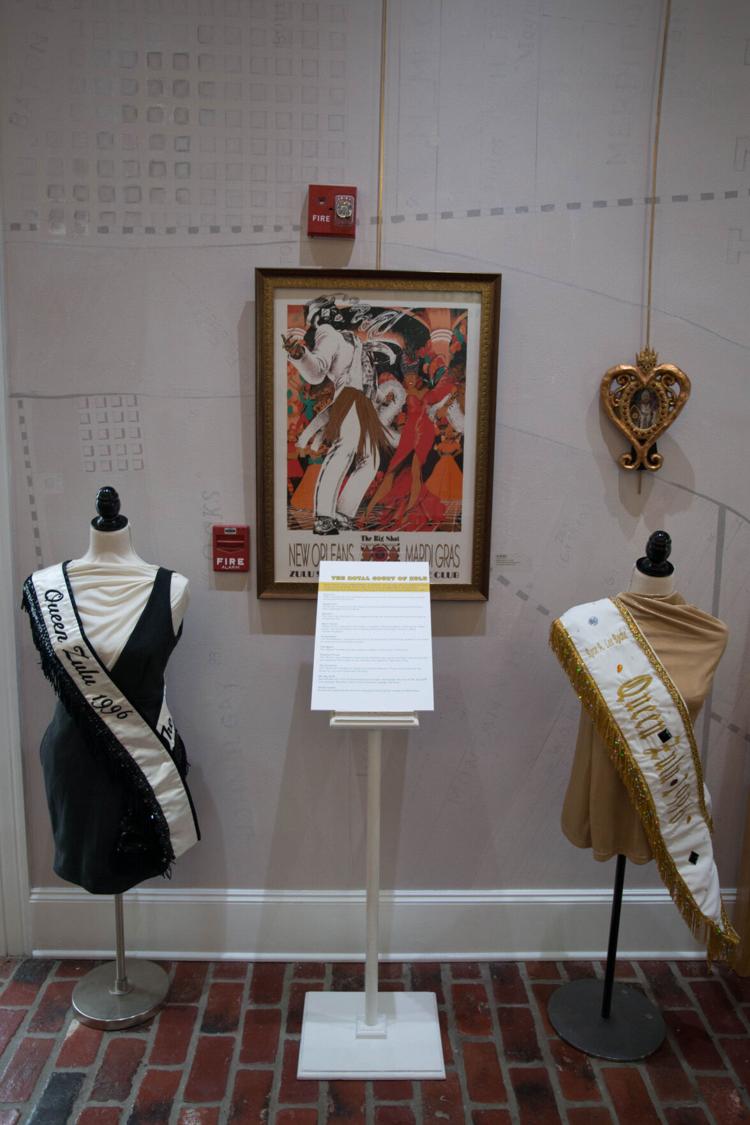 "I just smile every time I think about it," she said. "For a night, you are royalty. It was a total blast. There is nothing to compare it to."
Roche was already involved with Zulu in 1996, as two of her daughters were presented as maids in previous years. The elected King of Zulu nominates his Queen upon election, though the Court of the Krewe must approve the selection before she is crowned. King Louis Rainey Jr., a dear family friend of the Roche's, crowned her queen that year. 
"If you've had a conversation with your king, you know if you're going to be recommended (to be Queen)," Roche recalled. "During the election for King, my husband and I were in Cancun. One of my daughters called me from New Orleans to tell me (Rainey) had won, so we knew to start preparing."
Roche worked at Southern University at the time of her nomination, acting as Director of both Student Activities and the Dancing Dolls.
Roche was thrown headfirst into a whirlwind of tradition, socializing and celebration immediately following her acceptance by the Zulu Court. Once approved, a Zulu Queen's first priority is to meet as many members of the Krewe as possible.
"I gave a brunch for the former Queens of Zulu. Then I had a brunch for the Zulu maids and their mothers. Then there's the arrival, the King and Queen's party, and more," Roche said of the experience. "Some (events) I knew about, and some I'd never heard of. It was all very extravagant. And it only got more and more exciting as it went on."
While the Queen of the Zulu Social Aid and Pleasure Club is often recognized as a face of the 'pleasure' side, the social aid aspect became one of Roche's favorite parts of her reign.
"I always believed in the mission of Zulu: to give back to the community," Roche said. "They do a lot of volunteer work around the community. And of course, you get to focus on your community pet project too."
For Roche, that pet project involved international super-star and sports legend Michael Jordan. Roche leveraged a few connections from a project the previous summer to convince the basketball icon to visit the New Orleans community and offer four students a trip to his camp in San Diego.
"I paid for their airline tickets and travel expenses to get them there, and the city of New Orleans picked the students," Roche said. "To be a part of an organization that gives so much back to the community is just such an honor."
Then, after months of celebration, community service, and tradition, the hallowed weekend finally arrived. Roche and her family arrived in New Orleans several days before the ball, which is traditionally held the Friday before Fat Tuesday. In 1996 the day was Feb. 16.
"I would say that the Zulu Ball is the culmination of the buildup to Mardi Gras," Roche said.
That night, Roche donned her immaculate costume. The dress measures roughly ten feet tall and six feet wide, weighing nearly 25 pounds. The black, white and gold gown is one truly fit for a queen and is adorned in countless brilliantly glittering gems and elegantly fluttering feathers.
Roche's Queenly entourage included her husband and daughters, her sister, a number of cousins and many friends. 
"It feels like you and 250 of your closest friends… For a night, you really are royalty."
While the ball may be the culmination of the buildup to Mardi Gras, in Roche's view, there is only one possible answer when asked her favorite part of the experience.
"Two words: the ride. A lot of times during other events, I'd think, 'oh this is nice, this is fun,' and I thought the ride would be like that. No," Roche said. "The ride down Canal Street, seeing the millions of revelers there, it takes your breath away."
Zulu has continued to be a major part of Roche's life since her time as Queen. Every year she attends several events for former Queens and still makes appearances at the ball and the parade. She has gone on to see friends, family and former student workers have their time as Zulu Royalty. Roche even housed some Krewe members when they evacuated due to Hurricane Katrina.
"We were actually together the night before Katrina hit taking Queen's photos," Roche said. "Monday or Tuesday, I started getting these phone calls from former Queens and their families, so we had some come stay with us. We probably had 19 to 25 people staying with us."
Rose Roche now serves as Director of Community and Economic Development for the City of Port Allen. She previously retired from a corporate development position in the Southern University School System, where she worked for 37 years.
She has three married daughters who live outside of the parish, though she communicates with them nearly every day with phone calls and texts. Roche and her husband recently celebrated their 50th anniversary in August.