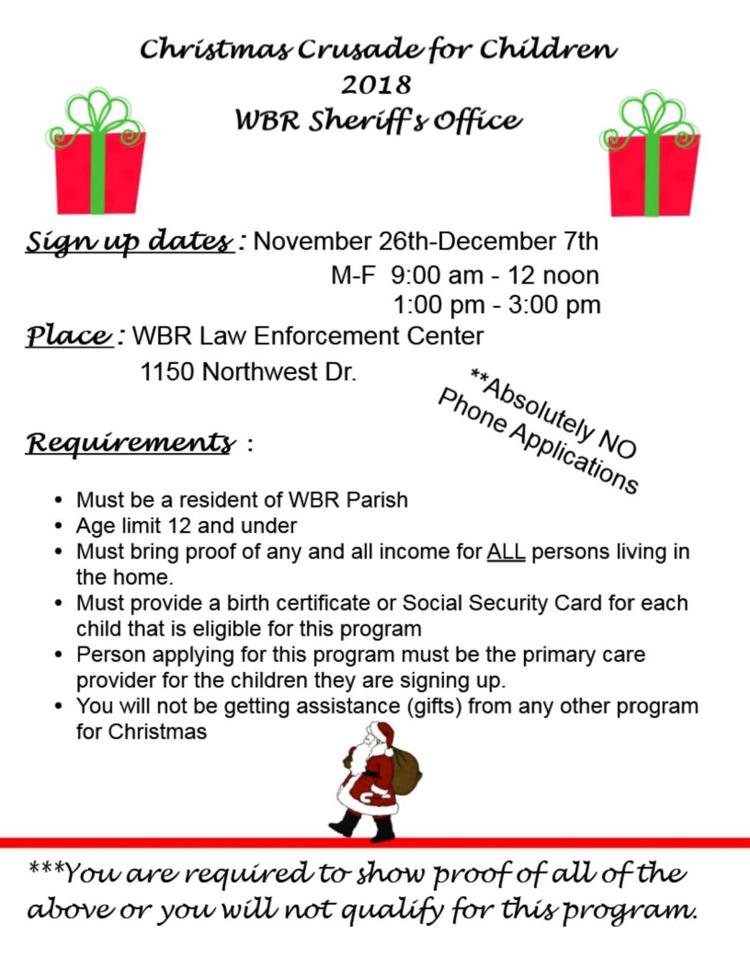 West Baton Rouge Sheriff Mike Cazes announced his office will begin taking applications for needy children for the 2018 Sheriff's Office Christmas Crusade Toy Drive.
Applications may be submitted November 26 through December 7, Monday through Friday from 9 a.m. until 12 p.m. and 1 p.m. until 3 p.m. at the WBR Law Enforcement Center. Applicants must be a resident of West Baton Rouge with a child recipient 12 or under. Applicants must provide proof of all household income, birth certificate or social security card and proof of legal guardianship. All applications must be submitted in person at the WBR Law Enforcement Center located at 1150 Northwest Drive.
For those wishing to donate toys, new toy donations may be dropped off at the WBR Law Enforcement Center. No toy weapons or edible products will be accepted.