If you come in contact with the West Baton Rouge Sheriff's Office, make sure to smile - there's a chance you may end up on national television.
The Crime Suppression Unit, a part of the Narcotics Division under Chief of Narcotics Major John Barker, is one of the newest agencies featured on Live PD, an A&E show started in 2016 that follows and films police officers in the course of their patrols and broadcasts select encounters. 
WBRSO is one of six agencies participating in this season, which will run through August. It isn't clear how many seasons will feature the Crime Suppression Unit, which has garnered fans from across the nation. 
Dan Abrams hosts the show with analysis provided by Tom Morris Jr. and Sgt. Sean "Sticks" Larkin. The show airs every weekend on A&E, following Sergeant Henagan, Lieutenant Brett Cavaliere, and Agent James Lewis II.
Live PD provides viewers unfiltered live access inside the country's busiest police forces and the communities they patrol. The show aims to give a transparent look at law enforcement on duty.
The show has not had an impact on day-to-day operations, Major Barker said. It could curtail some criminal activity because of the chance of garnering national attention for being involved in illegal activity, he said. 
While members of the Narcotics Division often go undercover, especially during drug trafficking investigations, no undercover officers have participated in the show, nor will they, Major Barker said. 
Film crews have captured drug and firearm arrests as well as domestic disputes and minor offenses.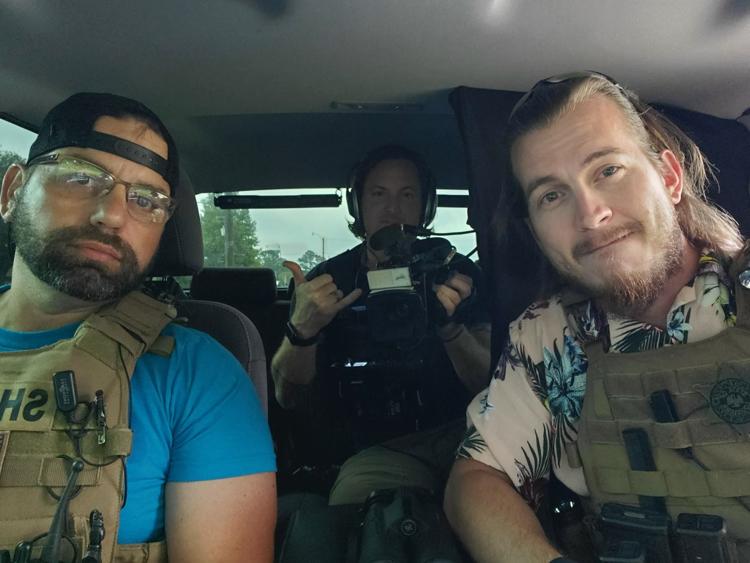 Sgt. Glen Henagan calls it a "great show that we were proud to be a part of" that is "always guaranteed to have some great apprehensions and information on wanted suspects."
"Being on Live PD the past few weeks has been a wild ride," Lt. Brett Cavaliere said. "Normally, as police we are the unseen heroes - the buffer between calm and chaos."
Live PD stated that the primary mission of the West Baton Rouge Parish Sheriff's Office is to enforce the laws in a fair and impartial manner, recognizing both the statutory and judicial limitations of the Sheriff's authority.
Agent James Lewis ll, who has become well-known among LivePD fans for his Hawaiian attire said, "I am just a cop who has been blessed with the opportunity to work with a great group of guys and be able to show that to the world."
West Baton Rouge was first featured on Live PDApril 24 and will continue until further notice.