The first dog park in West Baton Rouge is now open. The park is located behind Port Allen Middle School, where N. Jefferson Ave meets Rosedale Rd. Dianne Tonkovich, clerk and IT Liaison for the Parks and Recreation Department became the unofficial "Dog Park Person" after going to Director Anatole Vincent with the idea. "I'd really like for us to have a dog park on this side of the river," she remembers telling him.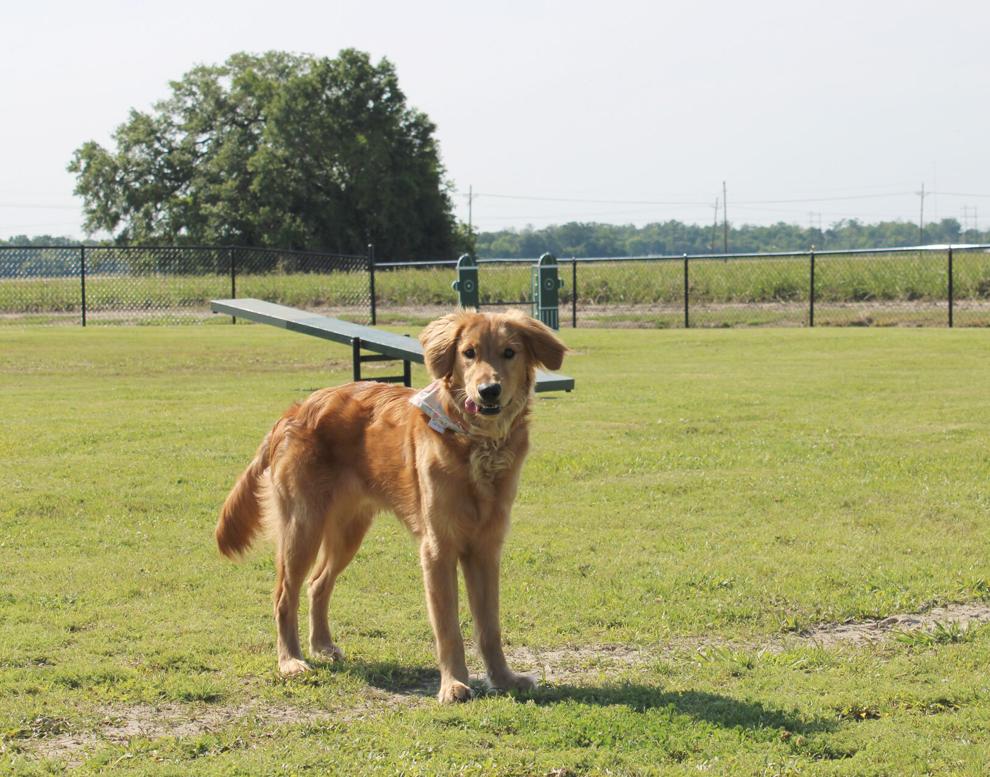 Vincent also heard from members of the community and Assistant Finance Director Chance Stevens, and decided it was time the West Side get a dog park. 
"Chance is a dog lover and I'm a dog lover, and he's been proven right. The public is enjoying it and the dogs are enjoying it too."  Vincent especially thanks Tonkovich for design and Duane Smith for the upkeep of the new facility.
There are no membership fees for the park, "[The] parish provides this for their citizens through Parks and Rec," Tonkovich said. The Park is open to the public during daylight hours and is closed briefly a few mornings a week for maintenance. Benches for dog parents, training obstacles, water stations, and separate large and small dog areas are all within the new fencing. 
Tonkovich, who is has three dogs herself, is thankful to have a Dog Park on this side of the bridge. "It's to enjoy neighbors and enjoy community…just a good area for people to meet, talk, and socialize and for the dogs to socialize." 
The department announced the Dog Park's opening on their Facebook page April 9. "We did have a soft opening…officially finished a few weeks ago," Tonkovich said, though residents have been using the park before water was installed. A ribbon cutting ceremony will happen soon.