Following the indictment of two Brusly police officers for an altercation with a student at Brusly Elementary, local law enforcement, leaders, clergy and natives are coming together to bridge the gap. 
Pastor Chris Butler, Fr. Matt Lorrain, and Brusly native Shaeeta Williams will moderate a discussion titled "Bridge the Gap: Overcoming barriers. Seeking solutions." on Tuesday, March 19 at the Addis VFW Hall beginning at 6:30 p.m. Invited speakers are Brusly Mayor Scot Rhodes, Chief of Police Jonathan LeFeaux, Assistant Chief of Police Thomas Southon and WBR School Board Superintendent Wes Watts.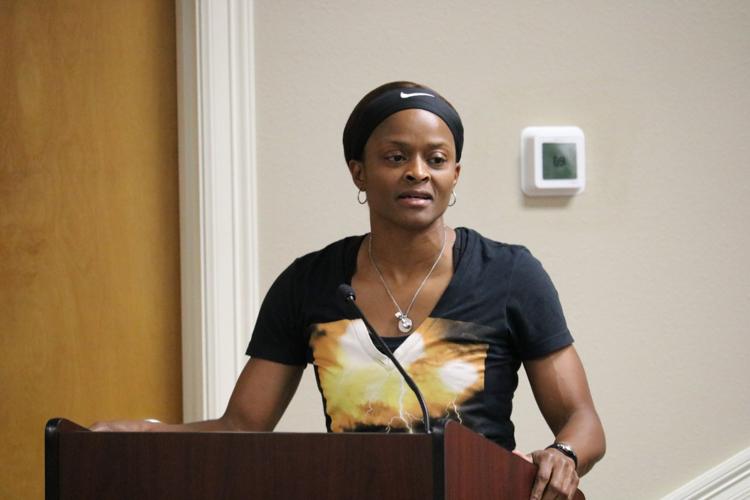 Williams was a spokesperson on behalf of the community at a march to Brusly Town Hall following the leak of a surveillance video of police officers Anthony "Kip" Dupre and Dan Cipriano wrestling with a student then throwing him to the ground and onto a desk. Butler attended the march as a concerned resident, which led her to an epiphany, she said. 
Butler, an Iberville native and resident of Brusly for more than 20 years, said she realized she has always worked to make Iberville better, but not the town she calls home. 
"[I] wanted to do something helpful," she said. "It is not punitive, not to cross-examine or point fingers. It's us coming together talking and learning together."
The moderated discussion is part one of a series of events sponsored by The Westside Sponsoring Committee. 
The goal of the meeting is to improve communication between law enforcement, youth and parents, break barriers between the community and community leaders, and provide a space for community perspectives and concerns. The moderators will lead the discussion amongst Brusly's Mayor, Police Chief, Assistant Police Chief, and WBR School Board Superintendent. Questions from the audience will not be accepted, Butler said. 
"Let's be honest and transparent with each other," she said. "Let's take something that could have pulled the community apart and let's pull the community together."