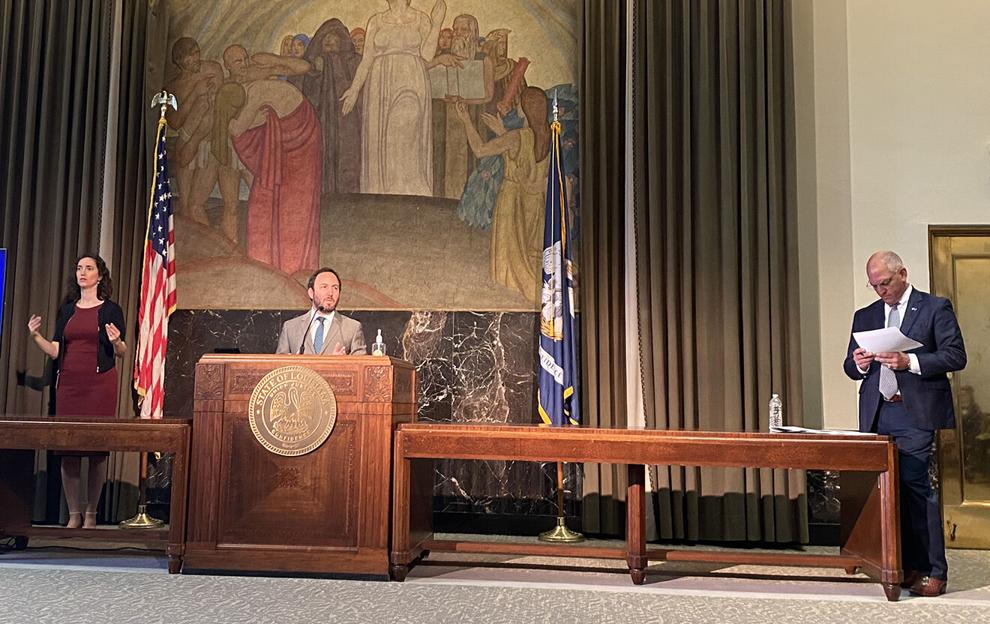 Governor John Bel Edwards held a press conference at 11:00am today to announce the increasing presence of the Delta variant of COVID-19 by 167% over the past 14 days. Two expert physicians were present and discussed the uptick in cases cause by the new variant. Dr. Catherine O'Neal highlighted major differences from last year's outbreak to the Delta variant including, increased risk for pregnant women and babies, younger populations being effected, and now approved vaccines make the risk much lower, if they're taken.
Dr. O'Neal urged Louisiana residents to recognize the severity of this issue, "If you don't choose the vaccine, you're choosing death." 59% of new COVID cases in Louisiana are the Delta variant. Over 80% of the population would need to be vaccinated for transmission to slow, yet Louisiana adults are only 50% vaccinated as of today.
Gov. Edwards pointed to nursing homes for hope to combat this current 4th spike of COVID-19. Nursing home residents have three of the major traits of high-risk COVID patients: co-morbid health conditions, elderly age, and live in a collective setting. However, since nursing homes were targeted for vaccination efforts and over 85% of nursing home residents in state have been vaccinated, the spike is not existent in those populations.
"People are still getting sick, people are still being hospitalized, people are still dying and it is more than 90% preventable." said Gov. Edwards. He added, "There's almost 1.7 million Louisianans who have made the right decision to be vaccinated and I thank them, but it's not enough." Gov. Edwards urged Louisiana residents who are unsure about a vaccination to talk to their physicians about the safety of the vaccine.