Louisianians faced the fiscal cliff, survived a tariff war and made monumental changes to the justice system in 2018. The West Side was no stranger to change, either. As we jump into 2019, let's pause to take a look back at 2018 and its impact on our laws, traffic, and community. 
Politics 
Looking back
Louisiana voters overturned a century-old law allowing the state to convict someone of a felony with a less-than-unanimous verdict. Louisiana joined 48 other states in requiring unanimous jury decisions with that vote. In the same day at the polls, Secretary of State Kyle Ardoin, who became acting Secretary of State after Tom Schedler resigned amid a sexual harassment lawsuit, kept his position.
Locally, two Port Allen natives were elected in 2018, Tonya Lurry as District Judge of Division B and Chareeka Grace as the District Six School Board Member. 
Lurry was elected to the 18th Judicial District Court as a Judge for Division B on Saturday, April 28. Lurry earned 54 percent of the multi-parish vote, according to the Secretary of State. Lurry occupies the seat vacated by retired Judge Robin Free. Lurry's former opponents Tom Acosta and Miracle Myles endorsed her in the run-off election against Tom McCormick. 
Chareeka Grace beat incumbent School Board District Six representative Rose Roche by 39 votes in the Dec. 8 run-off election. Grace's former opponent Landry Sprull, Jr. endorsed her in the run-off against Roche. Grace is a graduate of Port Allen High School, mother of two and bus driver for Mentorship Academy. 
Gearing up
Parish Council Chairman Gary "Sprout" Spillman announced late in 2018 that he will run for the  Louisiana House District 18 seat vacated by Rep. Major Thibaut. Thibault, who held the House seat for 10 years, was elected as the first Parish President of Pointe Coupee in November. 
Spillman retired from the Baton Rouge Fire Department and has served in his current position as the Chairman of the West Baton Rouge Parish Council since 2010. 
New Roads attorney and small businessman Jeremy LaCombe also announced his candidacy for the House. Lacombe is a prosecutor, business owner and Board member of the Pointe Coupee Chamber of Commerce. 
The Special Primary Election for State Representative will be held on Feb. 23, 2019.
Throughout 2018, signs warning of "change coming" popped up around the Parish. West Baton Rouge Parish resident Clayton Hebert's name appeared on signs throughout the area soon after. Hebert confirmed the signs are the beginning of his campaign for the Parish president's seat in the 2019 election.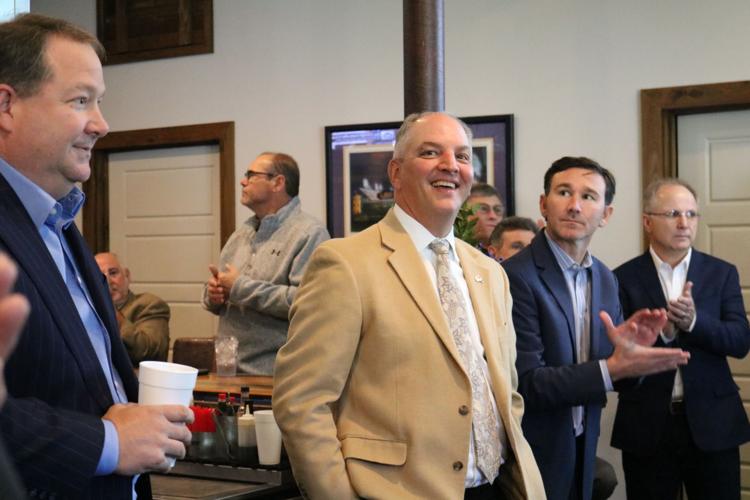 Gov. John Bel Edwards spent some time in Port Allen while on the campaign trail in preparation for the 2019 gubernatorial election. Edwards is seeking re-election for a second term and faces opposition from U.S Representative Ralph Abraham and Baton Rouge industrial contracting CEO Eddie Rispone. 
The primary election will be held on October 12, 2019, followed by a runoff election on November 16, 2019.
Responsible for each of the upcoming elections in West Baton Rouge is Registrar of Voters, Corey Caillouet, who the Parish Council appointed in October. 
Caillouet worked as second in command under former Registrar of Voters Stacy Ryan for eight years and earned Ryan's recommendation for the position. While working under Ryan, Caillouet became a Certified Elections Registration Administrator (CERA) through courses offered by Auburn University. She has served as acting Registrar of Voters upon Ryan's retirement earlier this year. 
Business
New to town
Business boomed South of the Intracoastal as several new shops and restaurants opened in 2018. The boom is expected to continue in 2019 with more expansions and grand openings. 
Brusly welcomed the first Walk-Ons on the West Side on Oct. 8. The restaurant hired more than 200 staff members and is expected to generate $5 million in annual revenue.
Brusly also welcomed Maddie's Ice Cream shop, owned by Brusly resident Matthew Becker, on March 17. The store is named after his daughter, Madelyn, a student and softball player at Brusly High School. The shop is run by local students and the Becker family, all of whom have their favorite creation on the menu.
Serena Express, a Greek and Lebanese restaurant, opened in the Benedetto's shopping center in November. Owner Asad Qasem has served West Baton Rouge for 13 years as the owner of Las Palmas in Brusly. 
Body Sculpt Barre Barre Studio, the first of its kind in Brusly, opened in June in the Brusly Plaza Retail Center. Body Sculpt Barre also has locations in Central, Prairieville, and the Northshore.
The Port Allen Walmart expanded its services and began offering online ordering and pick-up in November. 
Nearly torn down
After receiving a request for a demolition permit, the Port Allen City Council and City Coordinator Rose Roche sprung into action to save the D'Agostino building. The nearly 90-year-old building once served as the cornerstone of Court Street. 
The owner of the building made a verbal commitment to city leaders to hold off demolition plans and hear options for development or purchase. The West Baton Rouge Museum, Convention and Visitors Bureau and Roche began exploring options to preserve the building.
As of press time, no updates have been provided as far as potential investors or projects. 
Growing industry
A study by SmartAsset named West Baton Rouge the parish with the highest investment activity in the state for the third year in a row. According to SmartAsset, West Baton Rouge saw $30 million in GDP growth in 2018. 
Business growth, GDP growth, new building permits, and federal funding are the most significant factors in SmartAsset's assessment. The West Side receives more than 12 times the statewide average of federal funding, at nearly $4,000 per capita. 
The impact of industry is evident on the West Side. The area's largest employer is the second largest Dow Chemical facility in the world. The ethylene and polyethylene, or plastic, producing facility straddles West Baton Rouge and Iberville parishes. About 40 percent of the workforce calls the West Side home, DOW Spokesperson Stacey Chiasson said.
Community Coffee, which has called the Port of Greater Baton Rouge and Port Allen home for nearly five decades, completed two expansions this year. Both projects were approved under the new Industrial Tax Exemption Program (ITEP) regulations, which is an 80 percent property tax exemption for 10 years. 
Tariff war hits close to home
A tariff war between the United States and China, part of President Donald Trump's campaign promise to right alleged intellectual property rights violations, hit local soybean farmers hard. 
Donald Schexnayder, an owner of Schexnayder and Sons in Erwinville, grows soybeans, corn, wheat, and oats. Soybeans make up about half of their profits. 
At just the threat of a tariff war early in the year, farmers saw the price of soybeans drop 20 percent. 
Schexnayder said he would trust President Trump's process in putting America first, despite a dip in profits. The tariffs began to thaw later in 2018. Now, China and the U.S. have made plans for consultations over trade in January, CNBC reports. 
Schools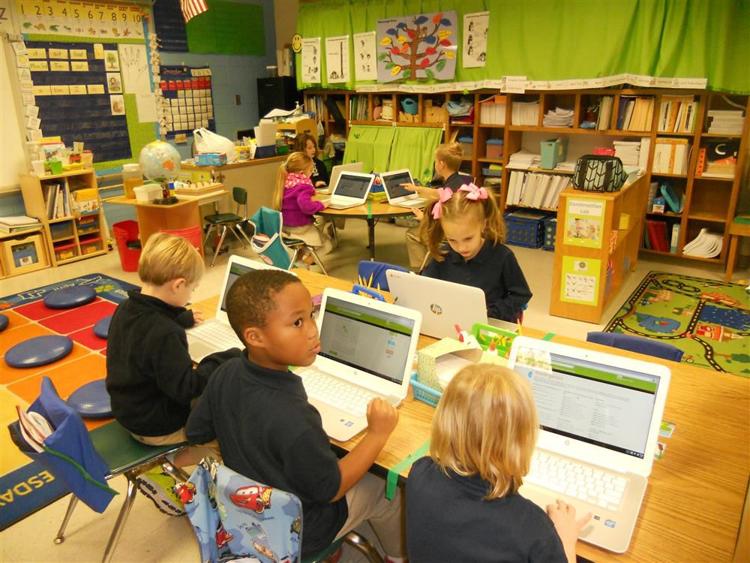 Projects
The $90-million bond for West Baton Rouge Schools approved by voters in 2016 picked up more steam in 2018. 
As one project ended, another began throughout the year. On Aug. 23, WBR Schools celebrated the groundbreaking of Caneview K-8 and cut the ribbon on the new multipurpose and administration area of Cohn Elementary. 
The WBR School Board made several attempts at naming the new school, which will combine the Chamberlin Elementary and Devall Middle campuses. The School Board approved Caneview K-8 after parents, teachers, and residents opposed the Northside School name initially chosen. 
On Sept. 19., WBR Schools cut the ribbon on upgrades to Port Allen High School. The renovation included the media center, administration area, school entrance, and classrooms. Principal James Jackson said the renovations transformed the school into a new campus. Soon after cutting the ribbon on the improvements, contractors broke ground on the 450-seat theatre and auxiliary gym, which is expected to be complete in 2019.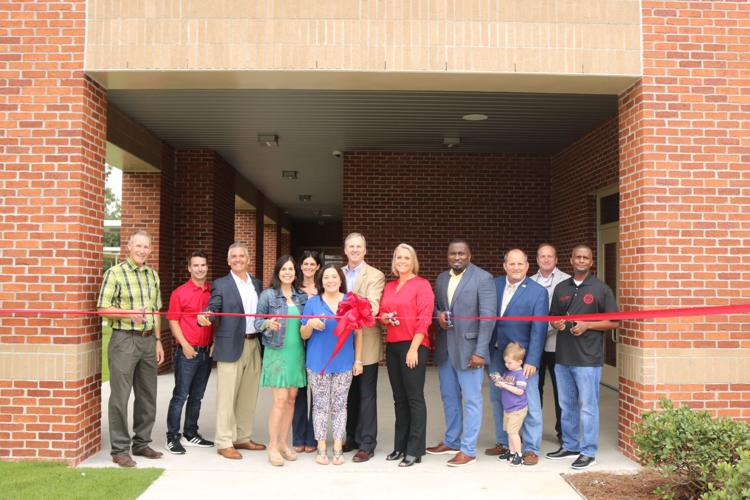 The "T-Building" era came to an end when the district cut the ribbon on the new Head Start facility at Brusly Elementary on Sept. 28. 
Last, but certainly not least, foundation work began on the new Brusly High School, which is expected to be complete for the 2020-2021 school year. 
Scores
The West Baton Rouge Parish School System's District Performance Score dropped from a B to a C in 2018, but high marks in growth show a promise of progress. The School District still has its sights set on being a top 10 school district in the state by 2020, Superintendent Wes Watts said during his annual "State of Education" address to the WBR Chamber of Commerce. 
Despite the district-wide drop, only two schools slid down a letter grade. Brusly High slipped from an A rated school to a B and Devall from a B to a C.
In 2018, the state calculated school performance scores under a more rigorous formula that does not include "basic" scores on standardized tests for the first time. Only "mastery" and above are considered proficient. The ACT mark also moved from 18 to the national average of 21.
Last year, Louisiana boasted 17 "A" rated schools. This year, four made the cut.
Scores may have seen a dip, but teacher retention and community partnerships like Internship West and Dow STEM Academy are on the rise. 
Pilot Parish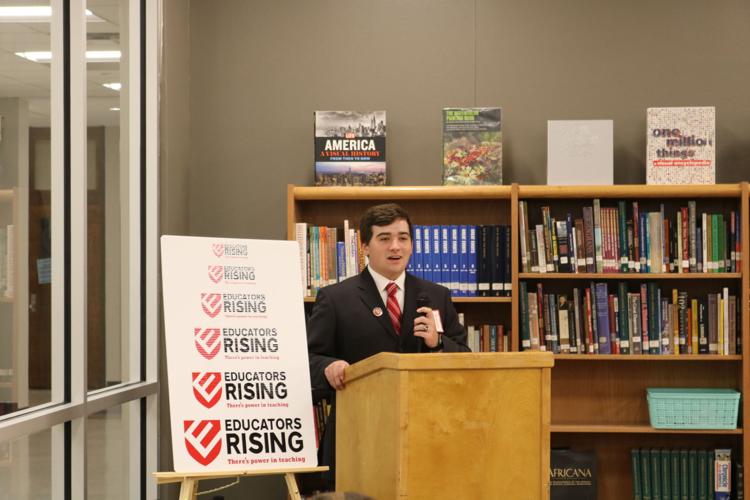 West Baton Rouge kicked off the 2018-19 school year as the pilot parish for the Educators Rising program with the first EdRising launch in the state at Port Allen High on Tuesday, Sept. 18.
Educators Rising seeks to elevate the teaching profession by helping high school students interested in a career in education get a head start. 2018 Teacher of the Year Kim Eckert, a Brusly High teacher, is spearheading the program thanks to a $50,000 grant. Eckert along with Brusly High assistant principal Julie Mayeaux and Port Allen High teachers Dr. Kellie Green and Jill Edwards are the first in Louisiana to teach the EdRising curriculum. 
Eckert teaches a class at Brusly High, and Port Allen High offers EdRising as an extracurricular club. In 2019, the two schools will "flip-flop" components, and each campus will offer it as both a class and extracurricular club.
Crime
On Feb. 26, Harold Baise Jr., 25, and Koveria Wright, 33, were murdered when shots rang out around 9 p.m. on Avenue D in Port Allen. In June, Dana Khalil White, 18, Dewayne Lamar Davis, 17, Jeremiah Jean Paul Plummer, 19, Dedrick Quantz Jackson, 18, and Nicholas Dywone Yates, Jr., 19 were booked into the West Baton Rouge Parish Detention Center and each charged with two counts of principal to second degree murder and one count of criminal conspiracy to commit armed robbery.
After seven years of waiting for answers, Oscar Lozada was arrested and confessed to murdering his wife, Brusly High teacher Sylviane Finck Lozada in 2011. Lead detctive Major Todd Morris with the East Baton Rouge Sheriff's Office announced the rescue of Sylviane's twelve-year-old daughter Angelina and arrest of Oscar Lozada in an emotional press conference Sept. 14.
Detectives kept track of Oscar Lozada, who fled to Venezuela with their daughter four days after Sylviane's disappearance. Venezuela has no extradition treaty with the United States, and the case remained seemingly stagnant. Then Oscar Lozada moved to Mexico and authorities apprehended him on Sept. 7.
In October, detectives with the West Baton Rouge Sheriff's Office intercepted a call from within the walls of the Parish Detention Center detailing a plot to murder two potential witnesses to a 2001 murder. Nathaniel "Jug" Jelks, Jr., 52, orchestrated a scheme with Jeffery Francois, 58, after he was charged with the 2001 murder of Demitra Augustus on Oct. 11, 2018. 
On Friday, Oct. 25, he made a phone call to Francois that revealed a chilling scheme to murder two potential witnesses to Augustus' murder. Detectives intercepted the call on Monday, Oct. 29. Jelks was serving an 18-year sentence for the 2003 killing of Amanda Davis at the time of his arrest for the murder of Augustus. 
Both Jelks and Francios were charged with two counts of solicitation for murder. 
The murder-for-hire plot led to the arrest of former West Baton Rouge Sheriff's deputy Dimple Jones, 56, who worked in the detention center. Dimple was charged with malfeasance in office and sexual conduct prohibited with a prisoner after confessing to detectives, authorities said. 
Jones was one among several West Baton Rouge law enforcement officers who found themselves on the other side of law enforcement in 2018. 
After two work release trustees escaped in less than a week, WBRSO launched an internal investigation which led to four arrests. Taija Pearly, 23, James McClurg, 28, and Michael Lafayette, 60, were arrested on charges of malfeasance in office. Pearly was also charged with sexual conduct prohibited with a prisoner.
According to authorities, the investigation revealed Lafayette drove an inmate to meet Pearly at a hotel while both deputies on duty. Their supervisor, McClurg, accepted bribes and allowed the behavior. 
Former Sheriff's deputy Ben Arceneaux was indicted on malfeasance in office on Dec. 14 following allegations from several women that he stalked and sexually assaulted them while on duty. Arceneaux was suspended from the department in March after a third party reported an incident that occurred around January in which a woman claimed Arceneaux grabbed her by the neck and hair after telling her to pull onto a secluded road during a traffic stop. 
Arceneaux resigned from the Sheriff's Office Friday, Dec. 14 following the felony indictment. 
On the same day as Arceneaux's indictment, two former Brusly police officers were also indicted, one for malfeasance and another for simple battery. The Brusly Police Department gained national media attention after a leaked surveillance video showed Anthony "Kip" Dupre and Dan Cipriano in an altercation with a Brusly Middle School student. 
Brusly Police Chief Jonathan Lefeaux turned the matter over to State Police following the Oct. 5 incident because he questioned their use of force. State Police completed their investigation in November, and no arrests were made. However, a grand jury indicted Cirpriano on a simple battery charge and Dupre on malfeasance in office. 
Brusly and Addis residents marched from Lukeville Elementary to Brusly Town Hall on Dec. 3 to express concerns about the incident and request measures be taken to ensure nothing like it happens again. 
"We come in peace, but we also come disturbed and upset and confused on how the situation took place," Shaeeta Williams told the council. "We come asking questions about the facts and to make sure that a situation like this never happens again."
Community
Foundations forming
In response to the unsolved murder of Port Allen native Fatrell Queen, community members established the Justice for Fatrell Organization in 2018. 
Clerice Lacy, director of the Justice for Fatrell organization, said the goal of the group is to call for action to stop the violence in the community. The organization held several community meetings at The Depot in Port Allen, rallied at City Hall, called for Police Chief Esdron Brown to involve State Police in Queen's murder investigation and sponsored events such as a Thanksgiving Day Plate Giveaway and Voter Forum. 
The organization also hosted the first annual Stop the Violence Block for Blu Parade on Nov. 10.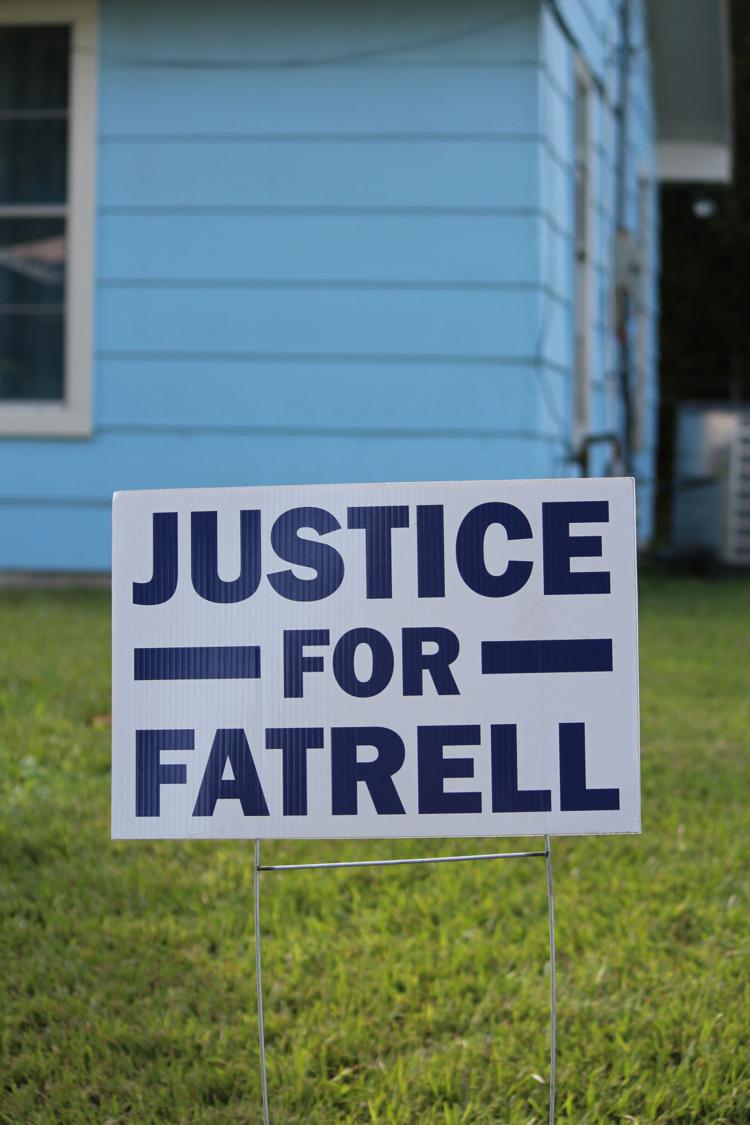 While one Port Allen organization is aiming to fight crime another is working to boost the love of baseball. 
Five Port Allen natives, Port Allen High head baseball coach Brian Bass, Kati LeBeau, Kevin Lawrence, Doyle Magee, Kristen Crockett, and Cody Dickerson, formed the Pelican Foundation in 2018. The Pelican Foundation aims to support community and baseball involvement for students in fifth to eighth grade, Bass said.
The foundation will depend on private fundraising and fees to provide equipment, travel expenses, and uniforms. The Port Allen City Council provided approximately $5,000 to assist in getting the ball rolling. 
The funding came from a Parks and Recreation item the Westside Bulldogs requested for uniforms and equipment. However, due to low community participation, the Westside Bulldogs was unable to form teams for the first time in a decade. 
Bulldogs' co-founder, Pierre Washington said the organization plans to put together teams in 2019. 
Bulldog football games weren't the only events canceled due to low community participation in 2018. After the Port Allen City Council denied funding $15,000 for the third annual Festival de Noel parade, community members attempted to organize their own to save the holiday tradition. However, the event was canceled due to low community involvement in the project. Clerice Lacy, who spearheaded the project hopes the community will come together in 2019, with more time to plan and host the annual Christmas parade. 
Memorializing Cohn High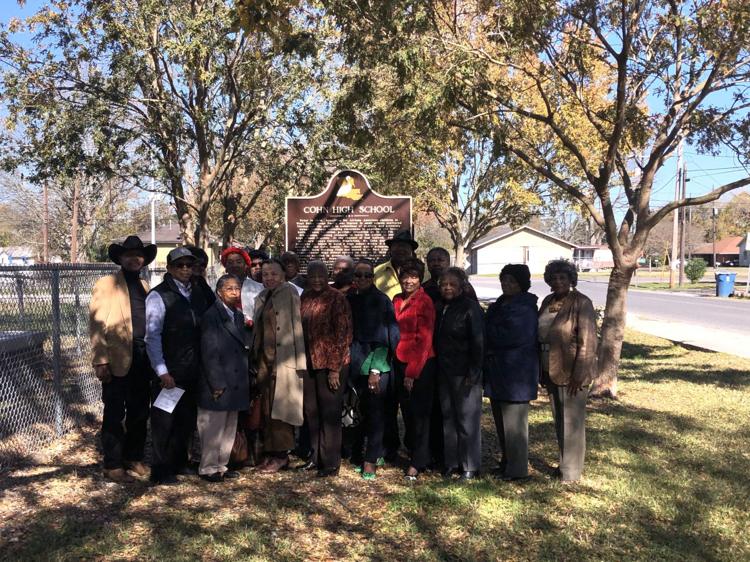 Four years after the remnants of Cohn High School were demolished community leaders and the Cohn High Alumni Association memorialized its legacy with the dedication of the Cohn High Memorial Park on Dec. 3. 
The Memorial Park, located on the Cohn Elementary campus, commemorates Cohn High School and the impact it had on its pupils and community, Cohn High Alumni Association President and former Cohn High librarian Wilhemenia W. Decuir said. It also provides an opportunity for community members to share the stories and successes of Cohn High School with younger generations, she continued. 
The legacy of Cohn High lives on in the hearts of alumni, as a national-award-winning exhibit at the West Baton Rouge Museum and now on the campus of Cohn Elementary. 
"Cohn will always be a part of West Baton Rouge Parish, and Port Allen and that name will always be synonymous with something special," Superintendent Wes Watts said. 
Transportation and Development
A plan for the Capital Bridge/Expressway
Sen. Rick Ward, a Port Allen native, sponsored legislation to create the Capital Region authority tasked with finding a way to fund a third Mississippi River bridge. Gov. John Bel Edwards signed the bill into law in May. 
The Capital Area Road and Bridge District is comprised of the parish presidents of East Baton Rouge, West Baton Rouge, Ascension, Iberville and Livingston, the secretary of the Louisiana Department of Transportation and Development, and the Governor's appointee Mike Wampold.
In November, Ward created a New Bridge political action committee (PAC) to bolster the efforts of the District. 
Jim Bernhard, CEO of Bernhard Capital Partners, committed to providing the capital for the project, which he dubbed the Capital Bridge or Capital Expressway, earlier in the year. 
In December, East Baton Rouge Parish voters approved a half-cent roads improvement sales tax, which Ward said was "step one in solving the puzzle." 
The District closed 2018 without any official meetings, but Ward hopes to present something to voters in 2019, he said. 
Residents say no to neighborhood, cite traffic 
In a 9-1 vote, the West Baton Rouge Parish Council denied a rezoning request submitted by Southern Lifestyles Development Company for a traditional neighborhood development (TND) on La. Hwy. 1 in April. 
Residents expressed concerns about the impact of the multi-use residential and commercial development's impact on infrastructure, traffic, water, and drainage. Traffic, bar none, was the biggest concern among residents.
Parish President Riley "PeeWee" Berthelot addressed the Council and said he agreed with the traffic concern "100 percent" but did not agree with concerns raised regarding drainage.
Councilman Ricky Loupe, who represents the corresponding district, said the request for withdrawal was an influence on his decision to deny the request, but ultimately the undue traffic was his reason for denial.
While the Southern Lifestyles TND proposal fell flat, the parish continued to grow residentially. Sugar Mill in Brusly saw a boost in home values thanks to growth in the parish and chemical plant expansions. The homes range in value from $182,000 to $300,000. The development is still growing with an estimated 300 homes and 72 apartment units in the works. 
The Parish Council approved a neighborhood development by TDH Properties on Red Hat Road in Brusly. Naomi Fair, who represents the corresponding district, cast the only dissenting vote on the development. Fair cited drainage and safety concerns as her reason for denial.  Residents cited traffic, crime rates, infrastructure needs, a lack of street lighting and too many homes in the development as their reasons for opposition. 
Courts
A lengthy battle with landowners ends with injunction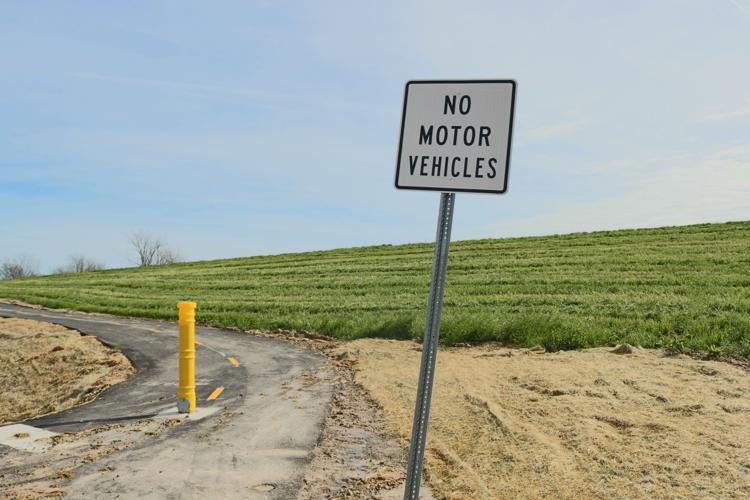 The legal battle between landowners and the Parish over the West Baton Rouge Heritage Trailway ended in August when Judge Alvin Batiste issued a permanent restraining order against landowners who prevented the construction of the trail. 
Batiste said the parish was within its rights to build the path through a cooperative endeavor agreement with the Atchafalaya Basin Levee District, which is the governing authority of the servitude on top of the levee. 
The five-mile trail is open to all residents from dawn to dusk. Residents may walk, run or bike along the path, however, ATVs are strictly prohibited. 
The town of Brusly purchased land in 2018 with plans to build a green space and pavilion near the trail.
Former officers sue Port Allen Police Department, Police Chief 
Two former officers with the Port Allen Police Department filed lawsuits in 2018 alleging religious discrimination, a hostile work environment and a denial of a request for a health accommodation under the Americans with Disabilities Act of 2008. 
In June, former Sgt. Patrick Marshall filed a lawsuit claiming Chief Esdron Brown threatened to fire or suspend him if he didn't attend monthly counseling sessions with the department's chaplain, pastor Alfred "Al" Moore. The lawsuit said Chief Brown openly voiced to officers throughout the department he wanted a "saved department."
In December, former Sgt. Robert Cannon, Jr. filed a lawsuit alleging Chief Brown gave a lower ranking police officer a promotion "because God told him to" and cited the mandatory meetings in which officers were required to pray mentioned in Marshall's lawsuit. 
Chief Brown said he is unable to comment on pending litigation, but the "character training" will continue. 
Environment
Clean Air Act Settlement
In January, Sid Richardson Carbon and Energy Company settled with the United States Environmental Protection Agency (EPA) and the State of Louisiana, through the Louisiana Department of Environmental Quality (LDEQ), after allegedly violating the Clean Air Act.
The Sid Richardson Carbon plant in Addis, located at 221 Sid Richardson Rd, is one of three included in the Consent Decree issued by the EPA, LDEQ, and state of Texas. The two other plants alleged to have violated the Clean Air Act are located in Texas.
The Addis plant failed to install pollution control devices and obtain permits authorizing major modifications, according to documents filed in the U.S Middle District court.
The settlement significantly reduced air pollution coming from the three plants the EPA said.
Recycling plant variance request opposed by residents, environmental advocate group
Residents and environmental advocates packed the West Baton Rouge Parish Council chambers on Sept. 20 to oppose variance requested by Thermaldyne, an environmental services firm that recently completed a $50 million facility on North Line Road in Port Allen. 
The Louisiana Environmental Action Network (LEAN) was at the forefront of the battle, handing out papers and speaking with residents as they entered the building. 
Residents were most commonly concerned about hazardous emissions and increased traffic.
LEAN strongly opposed the variance, saying it would allow the company to avoid the expenses, and protections, that would be required if Thermaldyne had to properly handle, treat and control hazardous materials.
The Louisiana Department of Environmental Quality (LDEQ) extended the public comment period after local officials criticized the lack of space provided for the public hearing. A decision by LDEQ has not yet been announced, according to their website. 
The West Side stench
A mystery stench struck the West Side in December, leaving residents curious about the industrial smells common to the area. Residents often take to social media to voice concerns of odors and confirm with neighbors the extent of the stench. 
The Louisiana Department of Environmental Quality determined the smell of rotten eggs that invaded the noses of residents in December posed no health risk.