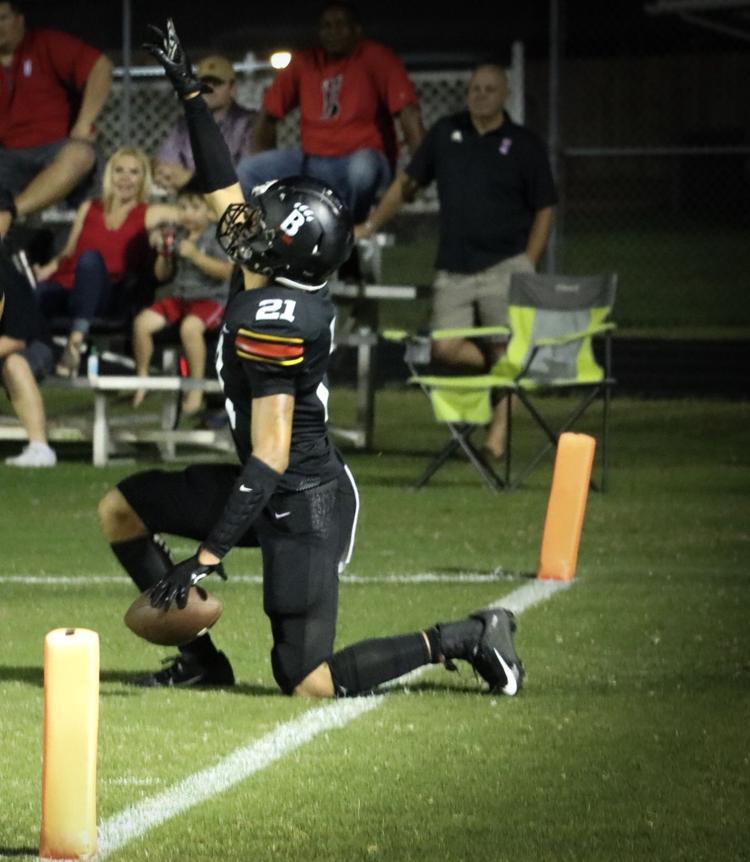 Following last Friday's physical contest with non-district opponent Central, the Brusly Panthers get back into district play with a matchup against the Glen Oaks Panthers for homecoming.
Brusly (3-4, 0-3) is coming off a 44-19 loss at Central, while Glen Oaks enters the game with an 0-7 record after last week's 55-0 loss to U-High.
"We don't pay attention to their record, we look at the film," said Brusly head coach Hoff Schooler. "What we see on film is a team running around and trying to win football games. We let the film speak for itself."
The Glen Oaks offense has struggled to score this season, averaging just six points per game. Schooler pointed out that Glen Oaks has good size on both the offensive and defensive line.
Despite last week's loss, the Brusly coach said he was proud of how his team handled adversity and the physical nature of the game.
Brusly trailed 14-0 and then 21-7 in that game before rallying to cut the deficit to 21-19 at halftime.
"It's about going out and being the most physical team on the field and you can argue were that team Friday night," Schooler said. "That's what we're asking our players to do and they are doing it."
Some good news for Brusly is that the team will get a little healthier this week with some key players expected back from injury, according to the head coach.
"Our trainers do a good job of getting the guys ready to play," he said.
Heading into last week's game, Brusly sat at No. 34 in the Class 3A power rankings on the LHSAA website. The rankings are released every Tuesday and at press time, the latest rankings had not been released.
"We pay zero attention to the power ratings," Schooler said. "We'll pay attention to that after Week 10. Right now, we're focused on winning football game Friday night."
Friday's game will be the first of three straight home games to close out the season for Brusly.
"I can't tell you how excited we are and the kids are to play at home," Schooler said. "We don't have to worry about loading up a trailer and traveling anywhere. We can just walk into our stadium and play a football game."