Four home runs in the fourth inning turned a 5-2 game into a lopsided affair as the Brusly Lady Panthers took down the E.D. White Lady Cardinals 12-2 in five innings Wednesday night in Brusly.
With the win, the Lady Panthers improved to 8-0 on the year.
With two outs in the fourth, Mary-Cathryn Comeaux got the six-run rally started with a solo home run to center field. The next two batters, Caroline Gassie and Angel Bradford followed suit and blasted two solo home runs of their own to give Brusly an 8-2 lead.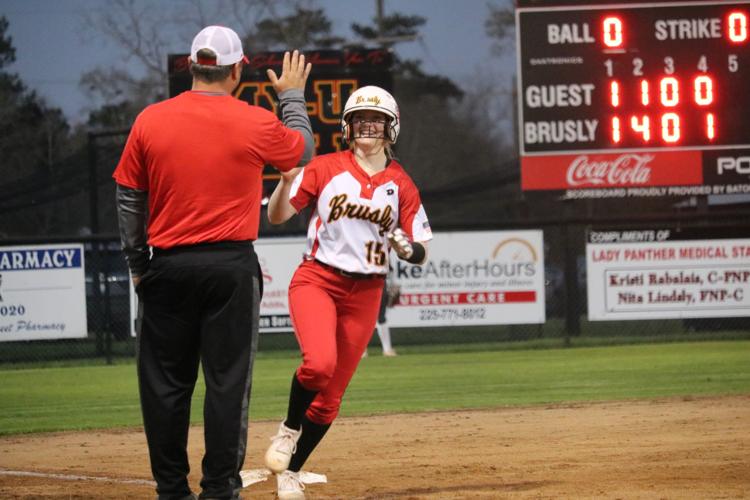 Baylee Weems and Kameryn Adkins reached base on hits before Saylor Young brought them in with a three-run home run that broke the game open and gave the Lady Panthers an 11-2 lead.
"That's good to see. That's our pop in our lineup," said Brusly head coach Beau Bouvier. "Those first two at-bats weren't the greatest, got two straight outs and then MC (Comeaux) started it and Caroline and it was just next person up. That's always good to see when you have that."
Britt Bourgoyne's single in the fifth drove in the winning run.
E.D. White held a 2-1 lead heading into the bottom of the second inning before Savannah Bezet's single brought in two runs to give Brusly a 3-2 lead. Maddie Becker scored on an error and Gassie capped off the inning with an RBI single for a 5-2 lead.
Young earned the win on the mound, allowing two runs on five hits with four strikeouts.
"Every time we start hitting, we always come through with more and more hits," Young said. "I felt it. I felt that we were going to do something big in that inning. Right before I stepped up, you feel something in your body like 'I'm going to hit this over' and right when I did it, I felt good about it."
Gassie led Brusly with three hits.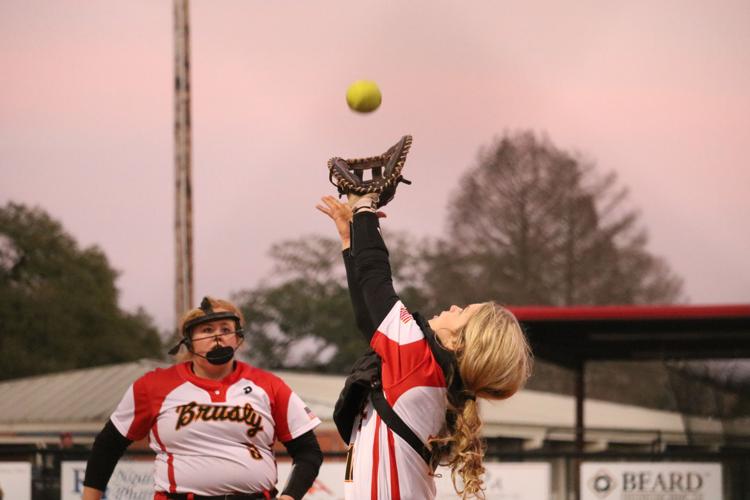 Despite the undefeated start, Bouvier said he's looking for more consistency in some aspects.
"We have to get consistent in our at-bats," he said. "We play 11 straight games away from here and we don't have a day off other than Sunday. Every other day we're out here playing a game. Now we're in the grind of a season where we getting a lot of games in right now. Just being consistent, enjoying playing with each other and having fun while we're out here."
The Lady Panthers travel to take on False River Thursday at 4 p.m.