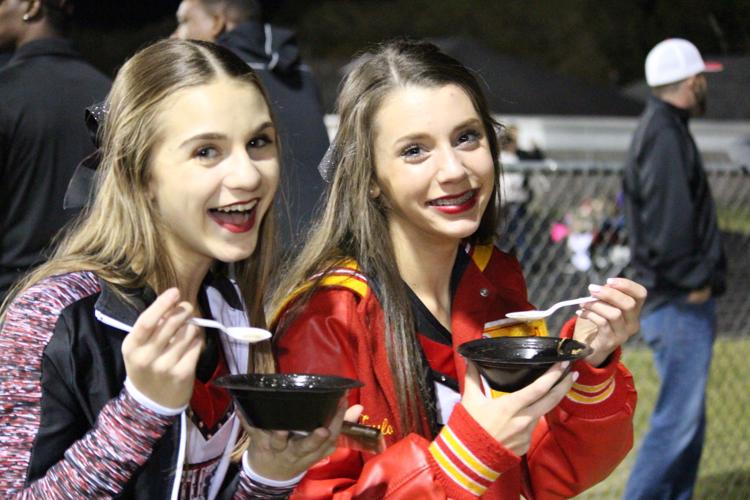 A man who has been serving gumbo to his community for more than a decade continues the tradition after his father started it 36 years ago.
Three hundred gallons of gumbo was cooked to serve 1,800 at the Brusly High Senior Night football game last Friday to benefit Panther Paws, the school's athletic fundraising group.
Families of Brusly High and the opposing team, Madison Prep Academy, gathered in a line in the school's cafeteria for gumbo. In addition to gumbo, drinks and potato salad were served next to the field under a tent by the cook, Anatole Vincent, who had been serving for the cause for 10 to 12 years.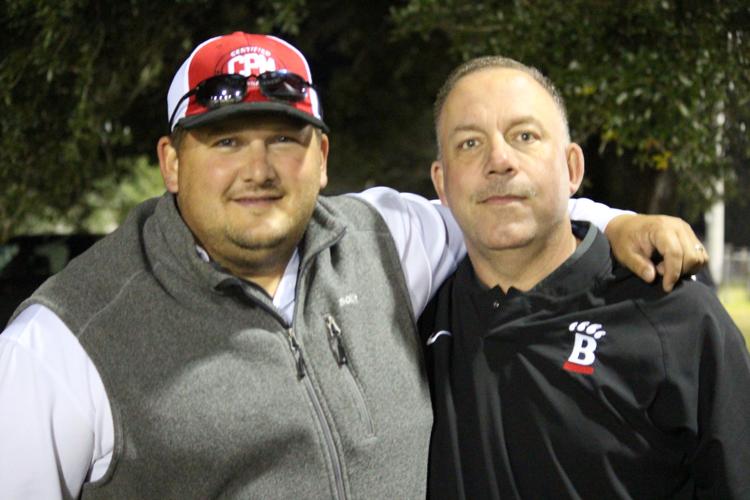 Vincent, connected to BHS as an alumnus and whose kids attend, comes out every last seasonal football home game to serve hot gumbo for chilled ticket holders. However, Vincent isn't the first in his family to have served gumbo to the school.
"My dad and some others started this in 1981," Vincent said. "We've been doing gumbo at the last home football games here as a fundraiser since."
The gumbo is pretty close to the original recipe, Vincent said, only bigger. Previously, the gumbo was served from an 80-quart crawfish pot to raise money for the purchase of the replacement of the track team's pole vault that had broken. It was then that Anatole's father, Terry Vincent, came up with the gumbo sale idea.
Terry Vincent was at the game last Friday with his son and ate a bowl himself. Murmurs of satisfaction filled the cafeteria and comments like "I don't eat gumbo, but this gumbo was good!" or simply, "Delicious!" were heard in response to the gumbo's taste.
After fundraising and coordinating with Panther Paws president Barry Davis, the net spending for the gumbo's supplies usually come out to be about $7,000 to $8,000, Anatole Vincent said. Even so, they've run out of the gumbo.
Panther Paws' 11th annual Big Money Raffle proceeds from Oct. 26 benefited the athletic boosters, and the newly-formed Gridiron Club was created for members to annually support the football team's equipment purchases, postgame meals, and travel expenses. Donations include seasonal passes, access to the tailgating area and meals pregame.
"Sometimes they've talked about possibly not [fundraising with gumbo sales], but it's something that people at this time of year want," Vincent said to how people always look forward to it. Peering at the last capacious gumbo pan, he said matter-of-factly although he thought four pans would be enough, "I guess I should have made five."