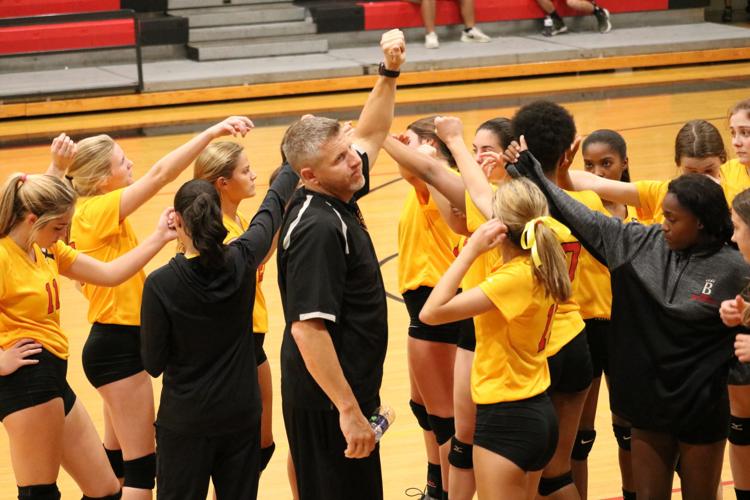 The volleyball regular season wrapped up earlier this month the same way it has the last four years for the Brusly Lady Panthers — with a district championship.
Brusly defeated Livonia to clinch the district championship with an undefeated district record.
Despite the success the team has garnered this season, the road to the playoffs has been a little different according to senior leaders Mary-Cathryn Comeaux and Mallary Thibodeaux.
"We had to put in a lot more work this season than we had in the past because we had to pull everyone together," Comeaux said. "We didn't have as much experience to come into. We had to fill a lot of roles. We had to pick try to pump everyone else up and make everything go smoothly."
Thibodeaux and Comeaux bring the experience of playing roles on teams that have reached the quarterfinals the past two seasons.
"We feel a lot more responsibility," Thibodeaux said. "Last year the seniors ran everything. They had people who had been playing varsity, whereas this year we had a lot of new people playing varsity and we had the responsibility of training them and getting them used to varsity."
The regular season performance earned the Lady Panthers a No. 11 seed heading into the Division III playoffs. Brusly entered last year's playoffs as a No. 11 seed before advancing to the quarterfinals.
This year's first-round matchup pits Brusly against Loranger, a team the Lady Panthers beat in the Woodlawn tournament in September.
"Being district champs only secures us a spot in the playoffs," said Brusly head coach Kayla Sarradet. "We worked hard, got the No. 11 seed, just like we did last year and we're ready to go show what we can do.
"It's always better to be Top 8 (seed)," she added. "You're guaranteed two home games if you win your two. We have 22 and if we win, we go to six. We're in the same exact spot as last year and we pulled through."