It was something that was a year in the making and the Port Allen community pulled out all of the stops to celebrate prep sports excellence in the area.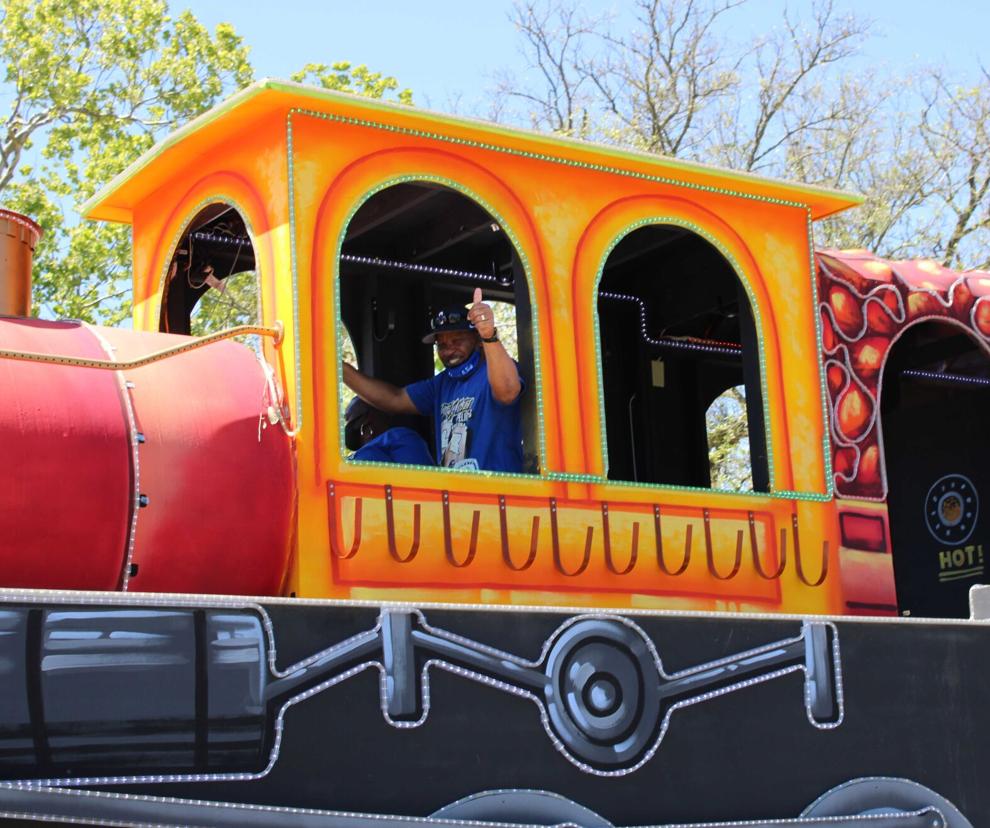 The Heart of Champions Parade held Sunday in Port Allen celebrated the back-to-back boys basketball state championships, as well as the girls powerlifting team that took home the state championship this season.
The basketball team won the first state championship in the school's history last season but was unable to celebrate completely because of the pandemic. This year's powerlifting title was the program's eighth championship.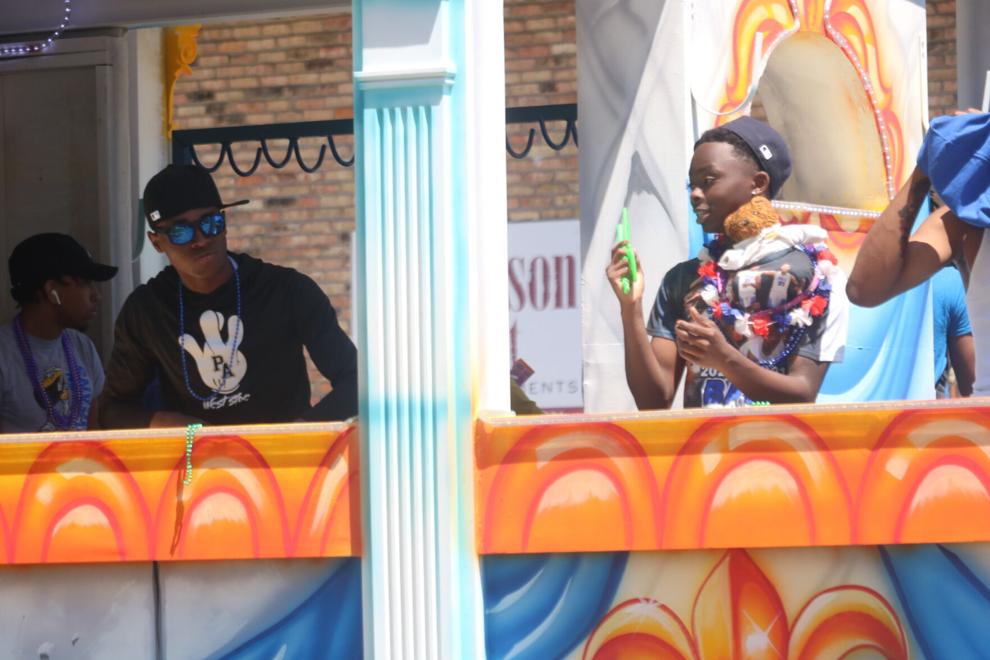 The parade began at William & Lee Park and the roughly three-mile parade route traveled down Louisiana Ave then down N. Jefferson to Court Street before traveling up 14th street back to the park.
There was also a presentation that followed the parade where the coaches and athletes of each team were recognized.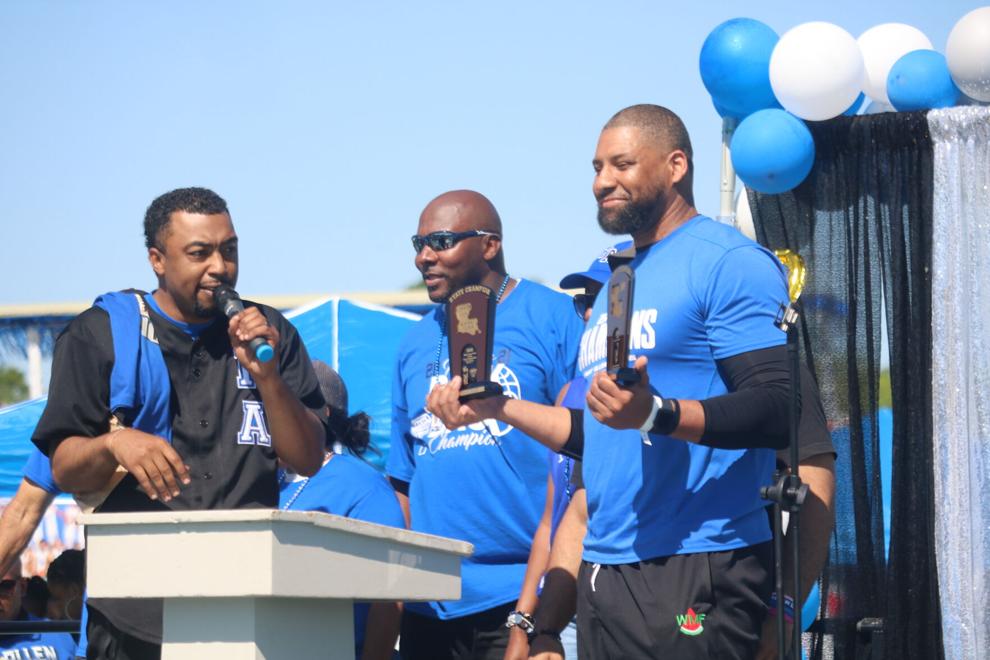 'In my four years here, I've demanded and asked a lot of them and they gave me everything they had almost every day and this wouldn't have been accomplished without that," said Port Allen head basketball coach Derrick Jones when he addressed the crowd. "These guys made it happen. I'm just blessed to be a part of it and to be able to steer them in the right direction."
Port Allen senior Tawasky Johnson, who was named the most outstanding player in this year's championship game, said he anticipated a huge turnout on Sunday, and it did not disappoint.
"Last year the coronavirus and stuff, it's good to have everybody come out and support us," Johnson said. 'It's really great. It's a lot of love out here. I already knew it was going to be a lot of people, but I was ready for it. It's a great moment. They weren't able to see us play last year or have a parade, so I know they were happy to see us do it back-to-back. The back-to-back part is unbelievable because nobody really believed in us but these people in Port Allen."
Fellow senior Jacoby Howard was a part of the 2018-19 team that lost in the state championship game, but he skipped last season to focus on football before returning to the basketball team for his senior year to play a key role in the team's championship run.
"Just knowing where we came from since our freshman year, it's kinda dope," he said. "We've been working since Day 1 to do this. It's been great."
Powerlifting coach Brian Bizette said the team was grateful for the festivities and that he expects the success to continue for the program because of the culture of the program, which starts with the student-athletes, as well as the coaches.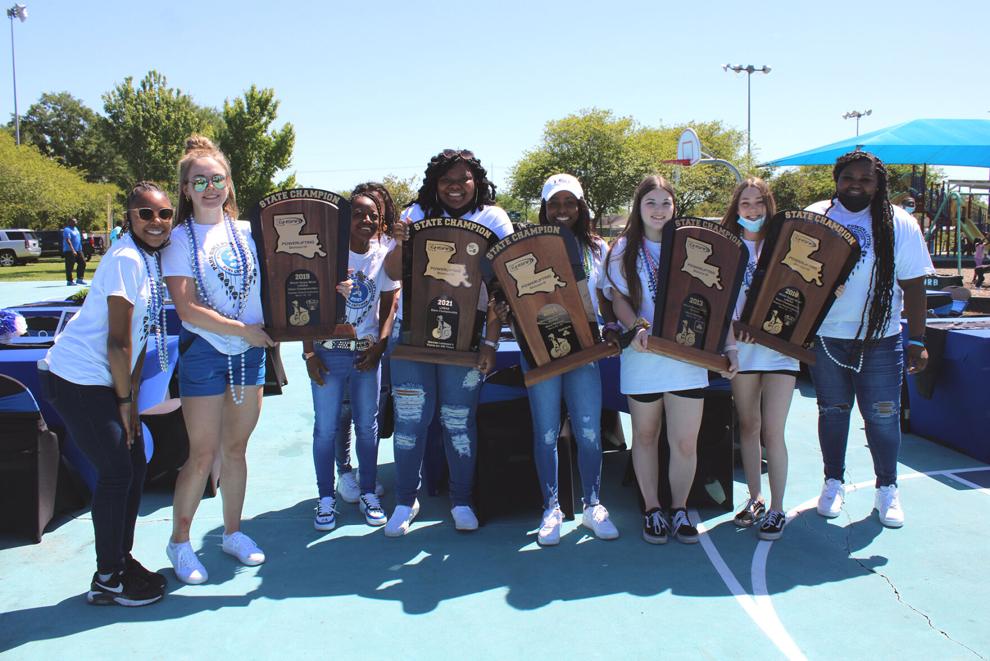 "It was a long time coming and I'm glad it happened," he said of the celebration. "The girls really appreciate everything that was done. Our sport don't have a big fan base and we understand that, but they worked so hard to get where they're at and to do the things they do and to be successful.
"We're the fifth ranked team in the state of Louisiana 5A down," he added. "That's all due to the kids that come through our program who have bought in and having good people work for you. I can't do this alone. My assistant coaches deserve as much credit as I do. Without the kids we're hopeless. We only lost one senior this year so in the next four years, we can make this run again. I did five in a row. We're on No. 3 so in the next four years, we could go four in a row."