A 29-5 third quarter allowed the Port Allen Pelicans to roll to their sixth straight victory with a 66-41 win over the East Feliciana Tigers Tuesday night in Port Allen.
 Port Allen led 21-19 at halftime, but the Pelicans opened the third quarter on a 23-0 run to break the game open.
 "We haven't been against a zone in a while so that I think that kind of threw our rhythm off a little bit," said Port Allen head coach Derrick Jones. "We fouled too much. It became a foul stop game. We want the game uptempo. The game was played at their pace in the first half and we kind of got at our pace in the third quarter. Some things opened up. we did a better job of attacking the zone, we made some shots and it kind of blew open pretty quick."
 Port Allen's pressure defense caused problems for East Feliciana in the third. The Tigers turned the ball over, which led to layups for the home team. Two threes from Eric Antoine and a trey from Jacoby Howard help fuel the run.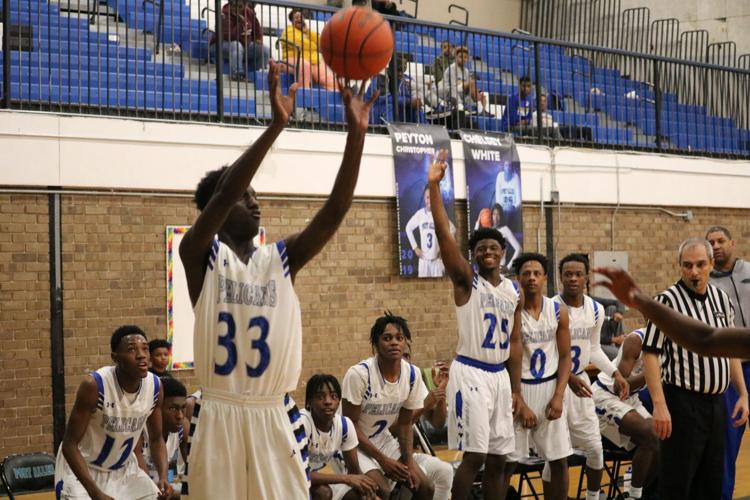 East Feliciana's first bucket of the second half came with 2:19 left in the third quarter. The Pelicans entered the fourth quarter with a 50-24 advantage.
 Antoine had a game-high 13 points. Tawasky Johnson was also in double figures with 11 points.
 The Pelicans aim for a seventh straight win Friday with a trip to Baton Rouge to take on Dunham.
 "Dunham's a really good team," Jones said. "I think they're one of the five to 10 best teams in the state. They can play with anybody. We feel like we're approaching being on the same level, so it'll be a great test for us, a great test for our guys in a great environment."