Port Allen heads into action Friday night with an opportunity to achieve what no Pelican football has done in nearly 50 years.
The No. 6-ranked Pelicans entertain No. 4 Episcopal in a showdown for the District 7-2A championship at Guy Otwell Stadium. Kickoff is 7 p.m.
The Pelicans have not won a district championship since 1974, when Curtis Varnado was at the helm of the program.
How long ago was 1974?
Charlie McLendon was head coach of the LSU Tigers. The New Orleans Saints, under the leadership of coach John North, was still playing at Tulane Stadium. Gas prices reached a then "unheard of" 45 cents per gallon and The Steve Miller Band topped the charts with "The Joker."
"That was all before my time," said head coach Don Gibson, who was not yet born.
The 2020 Pelicans (4-1, 3-0) hope to become a part of history in the process against Episcopal (8-0, 5-0).
Port Allen awaits the Knights on the heels of a victory against Dunham in a 22-21 thriller.
The confidence and resilience the Pelicans showed against Dunham is what they will need to pull past the Knights.
"They're a great program, but we've stayed focused in every game, and our guys have shown great maturity throughout the season," he said. "They need to show the same kind of character against Episcopal.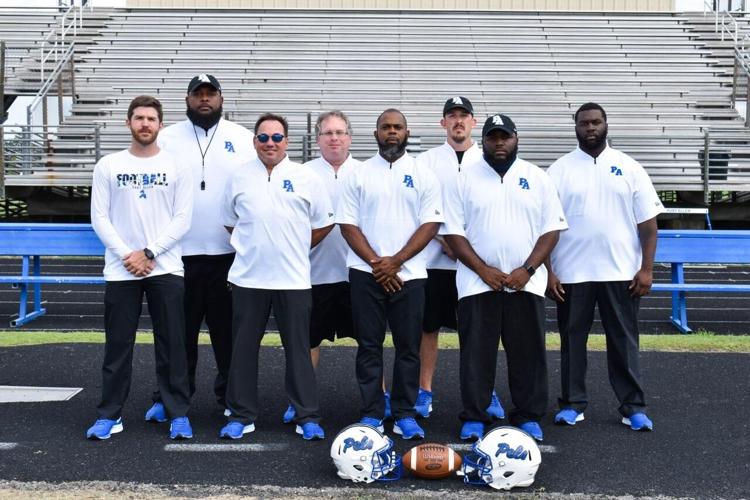 "I've been saying all season that we control our destiny, and it's up to us to do what we've been doing all season and doing the things we need to do to win," Gibson said.
Head coach Travis Bourgeois brings the Knights back into action after an 10-3 season in 2019. Dylan Mehrota returns as starting quarterback for his senior season, while wide receivers Thomas D'Armond and Dryden Duggins will be among his top targets. Other potential standouts includer defensive end Austin Sybrandt and defensive lineman Allen Stewart.