The term "apply pressure" has been a mantra of the Port Allen basketball team this season — the pressure was applied Monday night in the Class 2A semifinal at Burton Coliseum in Lake Charles.
No. 7 Port Allen (24-12) grabbed a double-digit lead early and held off No. 6 Lake Arthur (28-6) 50-46 Monday night to advance to the program's first state championship game since 1999.
"Everyone contributed to this win," said Port Allen head coach Derrick Jones. "I'm just so grateful to be the head coach at Port Allen High School and I'm grateful to be the head coach more importantly of some fine big-time young men."
Port Allen advances to face No. 1 seed and defending champion Rayville (32-6) Friday at 6 p.m. at Burton Coliseum. Rayville dismantled Ville Platte 115-52 in the first 2A semifinal game.
Port Allen led 37-32 heading into the final quarter.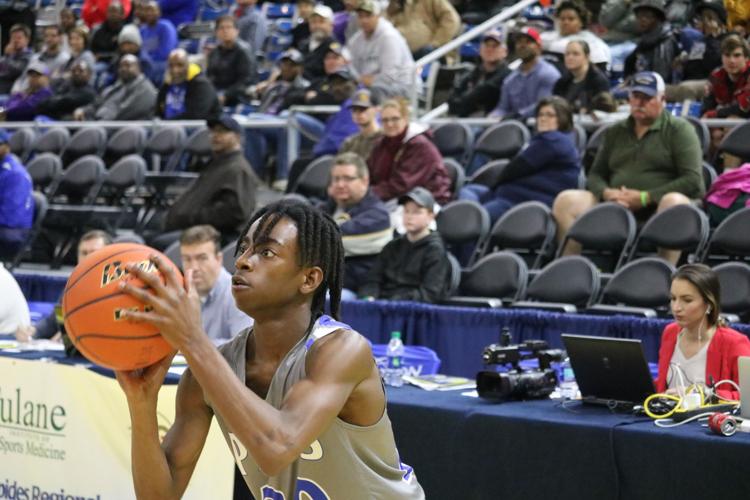 Lake Arthur got to within two points with under six minutes to go before Gerrod Franklin drilled a corner three to extend the Pelican lead to 45-40.
Tawasky Johnson snagged an offensive rebound and hit a floater with 2:14 left that held the Port Allen lead at 49-44.
Daylon Charles' layup got Lake Arthur to within four at 50-46 with 1:09 remaining.
Port Allen missed four free throws in the final minute but kept the Tigers from scoring another the point.
Johnson and Marcus Joseph set the tone early for the Pelicans. The duo helped Port Allen build a 21-9 lead in the first quarter following a five-point run by Joseph. Johnson hit two threes in the quarter and finished with 14 of his game-high 22 points in the opening frame. Franklin ended with eight points in the game, followed by seven apiece from Joseph and Jyron Allen.
"He (Jones) told us to be more attacking and get the team going," Johnson said. "As the two point guards (Johnson and Joseph), we have to be able to do that. We have to be the tone-setters on the team."
Port Allen scored three points in the second quarter, which allowed Lake Arthur to tie the game at 24 apiece at halftime.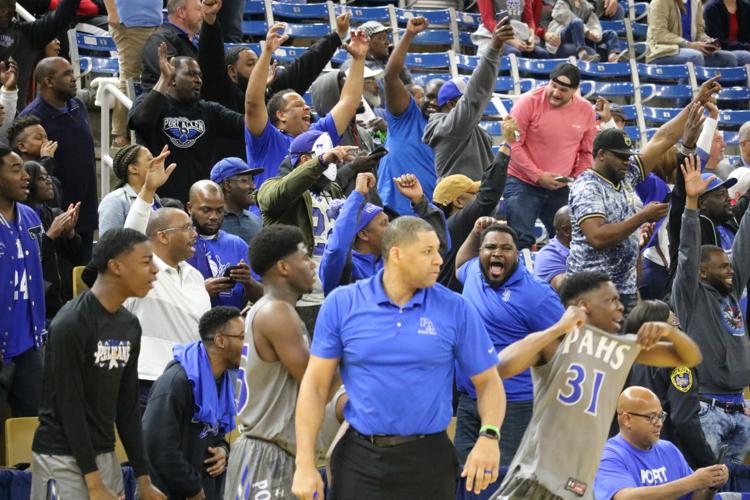 Close games aren't anything new for Port Allen and Jones said the preparation for a moment like Monday night began several months ago.
"I just want to put these guys in position to win and accomplish that goal (championship)," Jones said.  "I think the schedule did help us. We played some really good programs, some really good coaches, some really good players. I think these guys really developed a belief in each other that exceeds any of my coaching or Xs and Os. It's been so pleasant to watch."