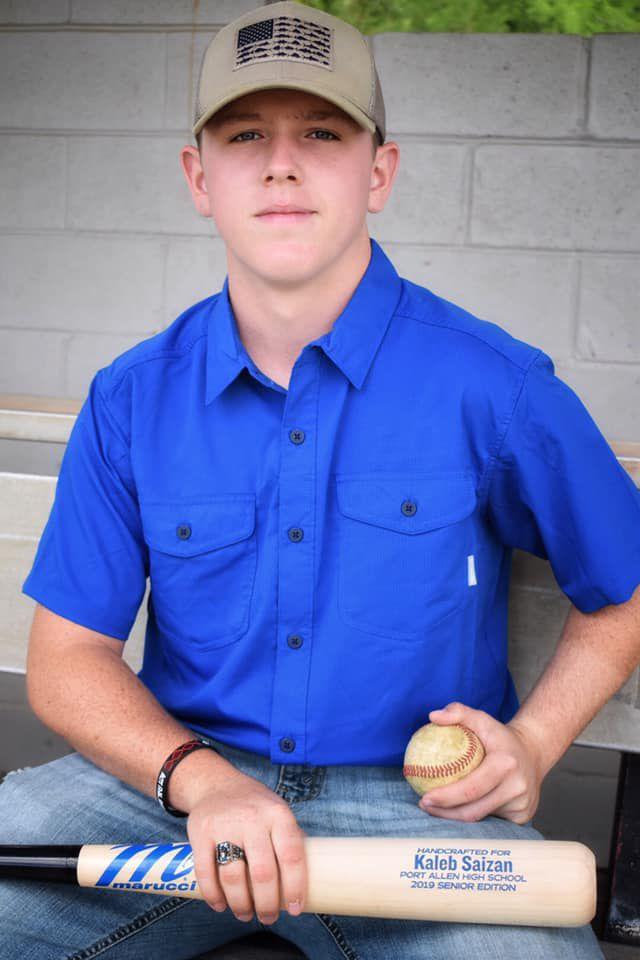 It was only one player, but Port Allen was not left out of the All-District 8-2A baseball team.
Kaleb Saizan, who has been a standout throughout his career with the Pelicans, was named to the first-team utility squad for PAHS under first-year coach Brian Bass.
The success went far beyond the diamond for Saizan.
Saizan played the role of a motivator and often kept the outlook in the right direction for his teammates and his coach. 
"He was a blessing," Bass said. "When I left Catholic High and Holy Family, one of my biggest concerns was whether I could speak spiritual values at a public school."
Saizan served that purpose perfectly, he said.
He would often keep the team's focus on the sportsmanship of the game, something that he even passed on to his coach.
Saizan would watch his coach in the dugout as he occasionally got into the "win or lose" mindset of the game. 
"He'd remind me it's more than just that," Bass said. "It was about learning the game and it was about fellowship.
"He was the team pastor, praying with every team all year long, win or lose, 10-run rule, anything," he said. "He's a character guy who kept me in line, and admittedly I learned more from him than he learned from me."
Saizan will attend Louisiana College and play on a walk-on opportunity.
"When I talk to coaches, I tell them he may not blow up stats, but you'll never kick him out the dugout," he said. "He's a short guy, not very fast and not a power hitter, but anyone who sees adversity as an opportunity to test your self or share the world like he was is supernatural to be around and a remarkable experience for me."
As for the Pelicans, they will workout for the next couple of weeks in a four-day program and will play three games later this month.
PAHS will visit Tara on June 20, Broadmoor on June 27 and Tara on July 3.